Carers and people who are cared for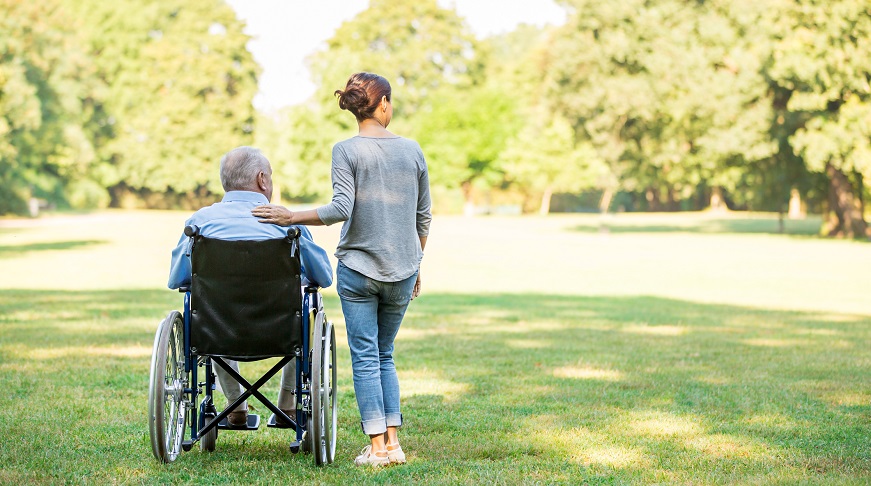 We all know how important it is to feel our loved ones are well looked after. There are a range of ways residents needing this support can access it. This could be via support at home, moving to supported living, residential or care home. For some people this will be self-funded and for others they will have health and or local authority funding.
While for others it will be through direct payments where they can choose where, when and how their care is delivered.
Southampton City Council and the NHS Southampton City Clinical Commissioning Group (CCG) are committed to ensuring that all our residential and nursing homes are adhering to the new government guidance related to COVID-19. In addition, we often go beyond the guidance to ensure the safety of both the people who live in care/nursing homes or access care services as well as the staff who work there.
Systems for support
New systems have been introduced to ensure that there is enough support available for people in receipt of care. Examples of this include the Enhanced Health in Care Homes service that provides additional healthcare support for care and nursing home residents in the city.
This means that residents, with clinical priority, in care and nursing homes will receive weekly check-ins from a team of nurses with GP availability. These checks are now done virtually since the COVID-19 pandemic to ensure safety for all involved.
Each home has an identified clinical lead to offer support and guidance from a GP practice. Increasingly telemedicine is available so that specialist clinical advice can be accessed
Nursing and care home residents also have personalised and individually agreed treatment escalation plans, including end of life care plans and preferences where appropriate.
These systems support the homes to continue to put your loved ones at the heart of all they do, ensuring people in the homes are able to access all the clinical and emotional support that is right for them.
Safeguarding our homes
All our care home providers are required to use the capacity tracker which was developed in partnership with NHS, local authorities, and care providers. It provides information that enables us to understand the number of vacancies, number of beds in the home, staffing levels and the number of COVID-19 residents. The tracker allows us to have even more information about a home and the support that may be required such as additional staff, extra supplies of PPE or training requirements.
In addition we have a team of health and care professionals who provide quality assurance and safeguarding oversight of all the social care providers in Southampton. The team responds to concerns raised and where necessary take action in line with the safeguarding adults policy and procedures.
Our response to COVID-19
Care providers have been continually reviewing their ways of working to ensure their processes are fit for purpose given the potential threat of COVID-19. This has included developing new ways of visiting family through the use of technology, working with clinicians - whether this is at the hospital or other settings - to establish the needs of people who are coming to stay in their homes. These safeguards have been established with the focus on supporting the safety and security of older and vulnerable people in our community.
Government guidance is provided and the manager of the provider/organisation is responsible for implementing this in a way appropriate for their circumstances. An example of this is each care home manager is responsible for the implementation of a revised visitor policy and process following the COVID-19 pandemic. The council and CCG's regular communication with providers gives an opportunity to discuss ways to approach the guidance and where appropriate provide expert advice.