Open letter from the Leader of the Council
25 September 2020
This week the Prime Minister addressed the nation with the sobering message that infection rates are rising, and restrictions are tightened. For all of us, this is scary, frustrating and it would be easy to give in to our despair.
As we enter the second wave of infections, I wanted to let you know that the Council will continue to work tirelessly to keep you and your families as safe as possible.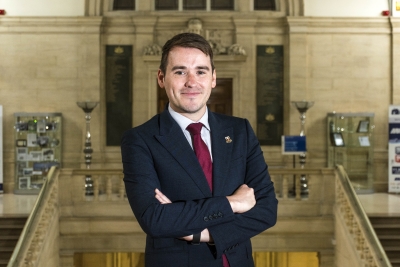 Six months ago, I wrote to every household emphasising that a blanket threat like the coronavirus, required a city-wide response. I am humbled to say that this is exactly what happened.
We were overwhelmed by the support that residents showed by stepping up to help one another, especially those shielding and unable to leave their homes. While our new Community Support Hub supported up to 10,000 residents in critical need, over 600 volunteers from Southampton Coronavirus Mutual Aid Group carried out more than 7,000 acts of kindness– from picking up groceries and medications to dog walking and social support.
We often talk about community spirit nostalgically as if it just happened in the past. However, we know it is alive in our city today and I would like to say a big thank you to every single one of the volunteers for every act of kindness, you have contributed to the greater good.
The fact that the transmission rate has been low in our city is due to a number of factors. One of the most important has been because of the compliance and vigilance of the people of Southampton. Equally, we must pay tribute to the phenomenal effort of dedicated public servants in the NHS, Social Care and the Council's other 700 services, who worked tirelessly to keep us safe and the city running. Alongside them were the front-line workers in retail, transport services, police and fire services who have kept working at all times. We all know who the essential workers are now.
No matter how vigilant, proactive and safe we have been, there are 168 in our city family who are no longer with us because of COVID-19. Every one of those deaths is a loss and a cause of sorrow for their family and friends. Every one of them is a parent, sibling, daughter/son, aunt/uncle, cousin, grandparent or friend who will be sadly missed.
As national infection rates rise again, we cannot be complacent. We will act quickly and decisively to keep you safe, in what will continue to be a rapidly evolving situation. Sometimes these decisions are not going to be popular, but we are committed to weighing up competing interests in each situation, considering the evidence and taking professional advice about implications for health, safety, jobs and economic survival. We will always seek to serve the interest of the majority and not just the loudest or most powerful voices. This crisis is too important, lives are at risk and we must act in the interests of the population as a whole.
I know there are frustrations about the government's mixed messages and U-turns on key actions and that there are different ideas about how we move forward. Whilst I understand and respect resident's different views, I must stress that following the rules is not optional for anyone.
There are those in our city who will seek to divide, misinform, or scapegoat others. This is the wrong time to try to score points or to deflect attention away from the toughness of the situation we are all in. There are no easy decisions, but now, more than ever, we need to come together as a city once more.
Historically and in particular during World War Two, Southampton has played a major role in helping this country overcome adversity. This crisis is no different. We are again at the forefront of national attempts to confront the threats posed by the virus. The Covid-19 saliva testing pilots being run in the city is but one example of the skills, talent and innovation we have among our residents.
Coronavirus has changed everything. We have responded together by putting 'us' before 'me'. To keep the city safe and open for business, the actions of every individual will collectively minimise the risk we all face and ultimately save lives.
All tough times pass. This crisis will pass. When it does, we will celebrate our efforts to overcome it, we will remember our sacrifices and redouble our work to renew as a city once more.
Councillor Christopher Hammond
Leader of Southampton City Council