What is MIPIM?
MIPIM is an international property event, first established in 1990, where different sectors including investors, real estate and local authorities all come together to network.
The four-day event allows people to discover new opportunities and meet key international stakeholders. MIPIM gives people the opportunity to showcase companies, projects and concepts and reach out to thousands of industry professionals to establish new partnerships.
MIPIM took place this year on 15-18 March in Cannes, France, and presented discussions, keynotes, panels, and presentations focusing on property investment, trends, and development across many real estate sectors and cities across the world.
Sustainability is key at MIPIM. MIPIM is continually seeking ways to positively contribute to sustainable development. The approach is guided by the United Nations' Sustainable Development Goals.
Why did Southampton City Council attend MIPIM 2022?
Learn and understand the new 'post COVID' world
Build relationships with international partners
Put Southampton on the map, showcasing plans for more ambition and more growth for the city
Southampton City Council is excited to have attended MIPIM this year as it was an opportunity to put the city on the map and showcase Southampton as a city to work, live, visit and invest into.
Find out more about why Southampton is a great place to invest.
Who went?
Southampton City Council attended MIPIM as part of Central South, a new identity for the region covering Southampton, Portsmouth, Hampshire, Dorset and South West Surrey. The initiative is championed by Business South and endorsed by business leaders, local authorities and organisations such as the Solent Local Enterprise Partnership.
Get in touch with us at: economic.development@southampton.gov.uk
Representing Southampton City Council
Steven Slocombe, Service Manager for Development
Do you want to find out more about development opportunities in Southampton?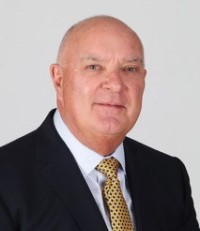 Matthew Hill, Economic Development Manager
Are you thinking about investing in Southampton?