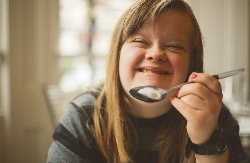 Summary of support available
Provision: Minstead Trust
Location: Minstead Lodge, Minstead, Lyndhurst, SO43 7FT
Type of provision: Overnight and daytime residential respite
Suitable for ages: 18+
Telephone: 023 8081 2297
Website: Minstead Trust website
Minstead Trust offers overnight residential respite stays for adults with learning disabilities and autism, where people can learn the skills to live away from home and be more independent. Individuals can also take part in day opportunities on the site. Minstead Trust is suited to people who are fully mobile.
Minstead Trust will support adults with learning disabilities through providing training to enable them to develop new skills, lead fulfilled lives and achieve greater independence. Minstead Trust do this at a pace tailored to the individual, with a dedicated staff experienced in working with people with learning disabilities.
Minstead Trust offers respite stays for adults at Minstead Residential Care Home, based in Minstead Village in the New Forest. If you are interested in finding out more, then speak to your social worker.
For a complete list of respite care providers, please see the Arrange a break from caring section on Southampton Information Directory.