Summary of support available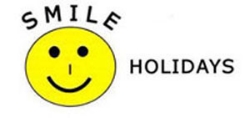 Provision: Smile Holidays
Location: various destinations
Type of provision: Respite holidays
Suitable for ages: 18+
Website: Smile Holidays
Smile Holidays is a specialist provider of all-inclusive holidays for adults with learning disabilities. It offers completely escorted holiday packages including transport, designated meeting points, accommodation, support and care.
With a variety of destinations in England, Majorca, Tenerife, Lanzarote and France each location offers a choice of excursions, attractions and entertainment. Their aim is to provide holidays which offer clients real life opportunities, skill building, choice and social participation with the support of the caring and experienced Smile team. If you are interested in finding out more, then speak to your social worker.
For a complete list of respite care providers, please see the Arrange a break from caring section on Southampton Information Directory.