Way Ahead Supported Respite
Summary of support available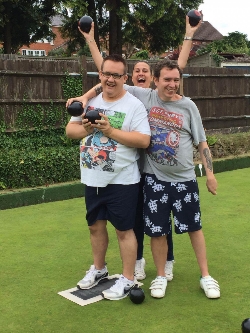 Provision: Way Ahead
Location: Weston Court, Weston, Southampton, SO19 9LB
Type of provision: Overnight respite care
Suitable for ages: 18+
Telephone: 023 8043 8619
Website: Southampton Respite
Way Ahead Supported Respite opened in January 2018 and has a key focus on encouraging and supporting individuals to try new activities to empower them towards independence.
Registered with the Care Quality Commission (CQC), it delivers a high quality overnight respite service, which can provide individual and personalised support to adults with disabilities to help meet their skills development, personal care and short break needs.
There are three bedrooms, with access to some communal facilities, such as a garden.
Way Ahead Supported Respite are also able to book additional facilities at Weston Court to run a range of activities.
The service can provide regular respite breaks as well as emergency respite where feasible.
If you are interested in finding out more, then speak to your social worker.
For a complete list of respite care providers, please see the Arrange a break from caring section on Southampton Information Directory.