Enhancing our neighbourhoods
Tenants' Link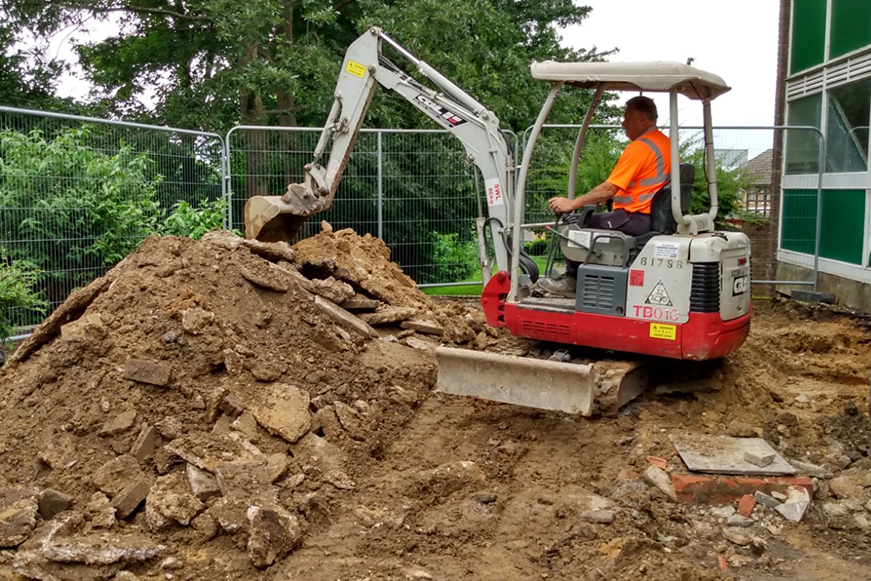 Enhancing our neighbourhoods
Residents living in council-owned blocks of flats across the city are set to benefit from several projects to improve the outside space around their buildings.
Thanks to funding from Decent Neighbourhoods, we are busy making improvements that were suggested by residents as ways to make their communities even better places to live. These include improving pavements and pathways, resurfacing car parks and carrying out landscaping works to make the areas around blocks safer, greener and more attractive.
Work has recently started at Chiltern Green in Millbrook where our contractors are removing the old and sometimes uneven paving slabs to make way for new, high quality pathways to the entrances at each block. We will also be installing new fencing around the blocks to give the whole area a fresh new look.
In Townhill Park, work has commenced on a big project to transform the look of seven blocks of flats at Vanguard Road and Hood Road. Landscaping work, including new planting to make the area brighter and greener, is already underway and old paving slabs have been removed. The old slabs will be broken up and recycled to be used as building materials. Once work has completed at Vanguard Road, contractors will then move onto Hood Road. If you live in the local area you can keep up to date on what is happening and when by looking at the information board on site. If you have any questions or queries please get in touch with a member of the Decent Neighbourhoods team.
Plans to carry out similar improvement works on the outside space around four blocks of flats at Dempsey Close and Kathleen Road in Sholing were submitted for planning approval in May, along with plans for a new car park at Honister Close in Millbrook.
The Decent Neighbourhoods programme is all about funding projects that will make a real difference to the look and safety of council neighbourhoods. Residents are always fully involved in helping to decide how Decent Neighbourhoods funding is spent to enhance their communities. As well as resurfacing and landscaping works, Decent Neighbourhoods money has been spent to help more local communities develop gardening clubs that not only improve the look of an area, but help to bring neighbours together to improve community spirit. 
Read more about how the new Gardening Gang at Millbrook is helping the community there to flourish.
Back to Tenants Link