Help and support for young people making big decisions
Tenants' Link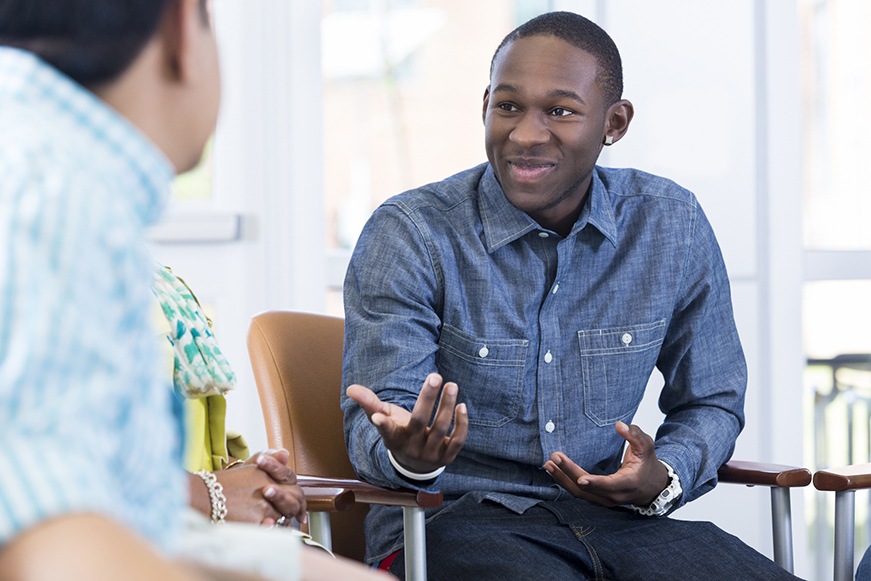 Help and support for young people making big decisions
The pandemic has been challenging for everyone, but it has been especially hard-hitting for younger people who are at a point in their lives where they are making their next big life decisions.
Choices of whether to find a job, start a training course, apply for college or university or go travelling have all been affected by COVID-19. However, a new dedicated space for 16-24 year-olds has opened in the Central Library, to provide expert help and support for young people wondering what to do next in their lives.
Southampton Young Adults' Employment hub, launched in partnership with the Department for Work and Pensions (DWP) and No Limits, offers free advice and support to help young people into training sessions, apprenticeships, employment opportunities or apply for university. Based on the first floor of the library in the Civic Centre, staff in the Young Adults Employment Hub can also help young people explore and apply for paid six-month Kickstart placements.
Daniel Stickland, Senior Employment Officer says: "We understand that opportunities, specifically in the employment field, have been limited due to the pandemic and that a lot of young people are unsure what to do next, that's why we're here to help. As well as advice on finding work or training, we also have an array of resources on colleges, universities and apprenticeships. But if you're unsure, or perhaps don't receive the grades that you needed for college or university and are considering entering the world of work or starting your own business, you can book one of our Work Club sessions, where you can have a chat to our friendly advisors about different options available to you."
As well as the Employment Hub just for young people, we also offer free Work Clubs each week across the city where people of all ages can chat to employment advisors to receive help and support with finding work or training opportunities. The Work Clubs took place online during the pandemic but are now opening back up to the public so we can meet face to face (booking is required). Work Clubs take place at the following locations:
Bitterne Library – Mondays 10am-12pm
Weston Library – Mondays 1-3pm
Northam Community Centre – Wednesdays 10am-12pm
Central Library – Thursdays 3-5pm
For more details about the Work Clubs please call 07811 165129, book online or simply ask your Jobcentre Plus work coach.
For lots of online resources including a jobs bulletin to help you find work or training visit Access Southampton. The Access Southampton website also contains details of apprenticeships, adult learning, self-employment advice, a podcast and events and training opportunities.
Back to Tenants Link