Settling in at Potters Court
Tenants' Link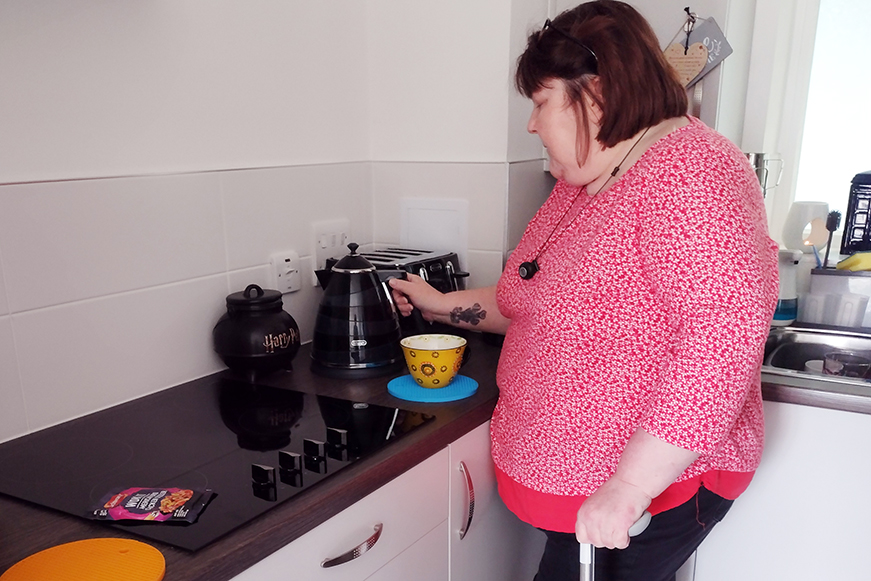 Settling in at Potters Court
The first residents have already started to move into Potters Court in Maybush – the latest housing with care scheme to be built in the city.
Housing with care is all about helping more people to live independently at home for as long as possible, and Potters Court offers modern accommodation alongside a wealth of support and facilities to enable its residents to do just that.
At the multi-million-pound development, residents can enjoy the freedom and flexibility of living in their own private home with their own front door, but with the option to join in onsite social activities if they choose, or access care and support if needed.
The new, spacious one and two-bedroom apartments all include an open-plan living room, a wet room, outside balcony or patio area and energy-efficient heating. The top-floor flats enjoy fabulous views over Southampton.
Potters Court was designed with future care or support needs in mind, and as such, all of the flats are wheelchair accessible and connect to the Telecare system providing peace of mind that help is only a call away at any time, day or night. 
Onsite amenities include a health and wellbeing suite, laundry room, wi-fi in communal areas and lounges where residents will be able to meet up and enjoy social events and activities (to help reduce isolation and keep people fit and active, both mentally and physically).
Some of the facilities at Potters Court will be open to the local community, including the public lounges and the onsite restaurant which will open its doors for diners later this summer. 
For safety reasons, residents are being moved into Potters Court on a phased basis and among the first to move in were couple Alison and Alan, who say they are delighted with their new home. The couple said: "We are totally overwhelmed with Potters Court and what it has to offer. We feel very safe and secure here and we enjoy sitting and watching the sun go down from our balcony. All the carers are absolutely lovely, and we felt at home right away!"
Adjacent to Potters Court, a further 15 apartments have been built to provide much-needed new council accommodation for over 50s. Residents living in the block, which is named Kiln Court, will be able to benefit from the facilities and social activities on offer in neighbouring Potters Court.
Find out more and take a virtual tour of Potters Court online.
Back to Tenants Link