Cobbett Road Hub and Library to close in January 2021
The closure is the result of the pandemic
As a result of the pandemic, Social Care in Action (SCiA) has had to make the very difficult and sad decision to withdraw from the provision of a range of community and library offers at Cobbett Road from 1 February 2021.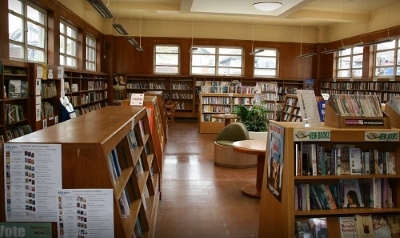 SCiA were required to close the facility in March 2020 when the national lockdown was first introduced, and started to offer a limited Click and Collect service in August 2020. The introduction of the Rule of the Six and the second lockdown in November have meant that the doors have not been fully open for community use since 18 March 2020. 
SCiA will exit the building by the end of February 2021. In the short term, within the context of ongoing COVID-19 restrictions, residents will be able to take up a range of online and interim offers at Bitterne Library, Portswood Library and Woolston library. The Home Library service is available also for vulnerable users unable to visit other locations. 
In the meantime, Southampton City Council is committed to exploring alternative library and community approaches with partners, which will dovetail with our exciting long-term plans for a high-quality library and community offer as part of proposed new facilities in the Bitterne precinct. 
Dan Freshwater, CEO of SCIA, said: "It has been a privilege to serve the community around Cobbett Road Library since taking on responsibility in June 2016 and we are proud of what has been achieved by the team there. Leaving Cobbett Road Library has been a tough decision for the charity to make, but unfortunately an unavoidable one given the impact of COVID-19. We have valued the efforts of the volunteers who have supported us throughout our time there and wish them and the other patrons of the library well for the future."
Councillor Satvir Kaur, Cabinet Member for Culture and Homes, said: "It is very sad news that SCiA are no longer able to run a community library provision at Cobbett Road due to the challenges of operating in the current climate; particularly after the investment they have made in the facility. This pandemic continues to have a devastating social and financial impact on our communities, but we are committed to finding a new provider here and are in discussions with a number of partners for a renewed community offer."