Conviction following deliberate misuse of Blue Badge
Fines issued following guilty verdict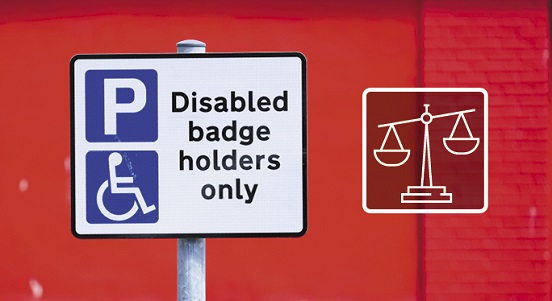 Southampton City Council's Parking Services team have undertaken another successful prosecution after an investigation into the wrongful use of a Blue Badge permit in order to obtain free parking.

Michael Benson, 25, of Southampton, was convicted of three charges of Blue Badge misuse for which he was fined £1,000 on the first and £500 on each of the other two. In addition, Benson was convicted of one offence of failing to produce the Blue Badge when requested, for which he was fined a further £500. He was ordered to pay a victim surcharge of £100 and costs of £550. The grand total, handed down at Southampton's Magistrates' court at a hearing on Friday 20 August 2021, was £3,150.

In Mr Benson's absence, the court heard how he had used a deceased person's Blue Badge to park for free in Pay & Display bays during charging hours in Ordnance Road, Southampton, on three occasions; 16 December 2020, and 25 and 28 January 2021, instead of paying the appropriate parking fees. The badge holder, from Hammersmith and Fulham, had actually died in March 2020.

A Civil Enforcement Officer's body worn video captured footage of Benson failing to produce a Blue Badge for inspection when asked to do so on 28 January 2021.

Cabinet Member for Environment – Councillor Steven Galton said: "For those living with a disability, blue badges can be literally life changing. Southampton City Council takes the misuse of Blue Badges extremely seriously, and will take appropriate enforcement action when needed. It's essential we maintain the integrity of the scheme and protect valuable parking spaces for genuine Blue Badge holders."

"This conviction highlights the hard work of our Parking Services and Legal teams and will hopefully act as a deterrent to anyone who would consider wrongfully using a Blue Badge."