Detailed plans for ambitious Southampton school expansion unveiled
The designs are the latest step in a process that will create 900 much-needed school places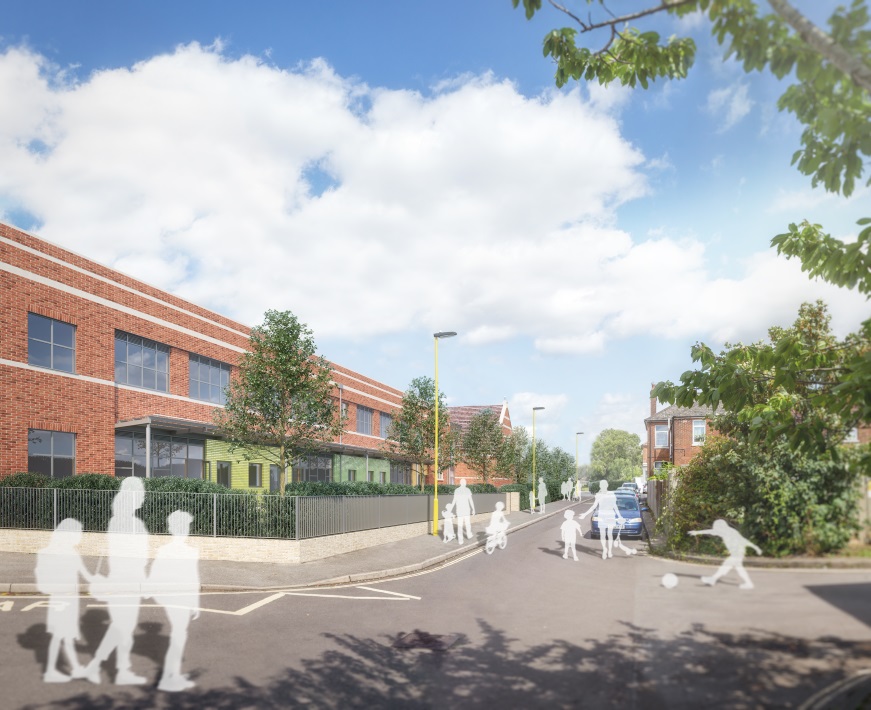 Members of the public have been given a first-look at ambitious plans for the expansion of St Mark's Church of England Primary School.
At two public engagement events held at the school last week, proposed designs for an expanded 'All-Through' school offering both primary and secondary education on one site were on show.
The two events and the unveiling of the proposed designs are the latest step in a process that would see the creation of 900 much-needed school places. The school's headteacher Stephanie Bryant, members of Southampton City Council, a Winchester diocesan representative, and a team of technical consultants were on hand at both events to talk about the proposals and answer questions from attendees.
The artist's impressions show the new buildings that would house the secondary school as well as proposals for restoring the primary school building. A contemporary design has been used throughout but include design elements that reference the existing Victorian school buildings.
The proposed design will provide spaces for a pre-school nursery, a two-form entry primary school and a six form entry secondary school.
In addition a new sports building would be located centrally within the site serving all age groups. Although the design proposes separate wings for primary and secondary teaching spaces, these are linked to enable the whole school to operate as one.
Speaking after the public engagement events, Councillor Darren Paffey, Cabinet member for Aspiration, Children and Lifelong Learning, said: "We are really pleased to be able to share this exciting vision for St Mark's and move closer to creating hundreds of much-needed school places. We are making a significant investment to create a school that serves as a real beacon of high-quality learning and is another sign of our commitment to giving children and young people the best start in life. I am pleased that so many in the local community took the time to attend these events and we will continue to listen to their views and address any questions as this ambitious project gathers pace."
Jeff Williams, Director of Education at the Dioceses of Portsmouth and Winchester, added: "The planned expansion of St Mark's Church of England Primary School will offer young people in Southampton fantastic facilities and an educational environment in which they can thrive. Underpinned by a Christian ethos, St Mark's provides a high standard of education for primary school pupils and it is our ambition for this to be available to students throughout their school years. Working in partnership with the Council, our proposals are an example of how the Church of England is expressing its commitment to support more children, of all faiths and none, in flourishing and reaching their potential."
A formal planning application will be submitted later this year. If the planning application is approved, work is expected to start on site in the Spring or Summer of 2020 and finish in the Summer or Autumn of 2022.