South Coast Property awards 'Workplace Environment' category trophy presented to Southampton City Council
Outstanding design of Network Eagle Lab recognised
The ongoing success story of Network Eagle Lab is continuing after the venue won the Workplace Environment award at this year's prestigious South Coast Property Awards event, which took place at the Ageas bowl.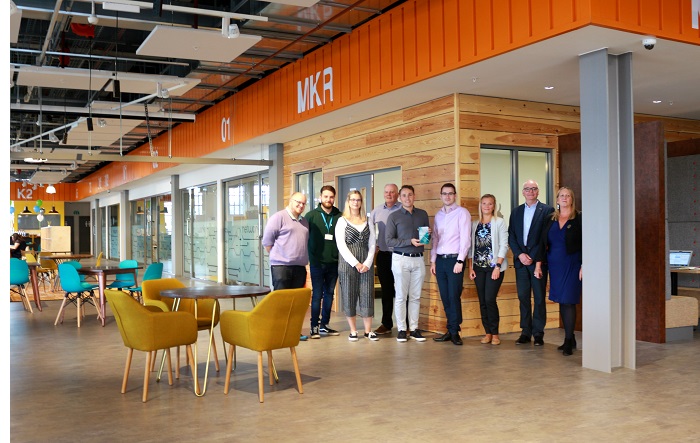 Southampton's first collaborative co-working space, occupying a 12,500sq ft re-purposed retail space on the second floor of the Marlands shopping centre supports co-workers from the creative, digital and knowledge based sectors.
Opened in June, it offers cutting edge technology combined with comfortable open plan facilities and office spaces. This state of the art environment is coupled with a fit for purpose IT infrastructure to provide occupiers with a unique co-working space in which to grow start-up or scale-up businesses. Barclays Eagle Labs have been appointed as partners to run the venture.
Southampton City Council made a £1.5m capital investment in the creation of Network and worked with numerous partners, to ensure a top end fit-out was completed. One of these partner organisations was HPW Architecture Ltd, who completed the high-spec design and fit-out at the venue. HPW were the winning finalists at the South Coast Property Awards for the Workplace Environment category for their work at the Network Eagle Lab and collected the award on the night, before presenting it to the council at a recent handover event at the venue in the Marlands.
Alex Urquhart, Director at HPW Architecture said: "We designed the Network Eagle Lab on behalf of our client, Southampton City Council, and it has been very well received, which is why we felt it was important to share the recognition and the award with the council.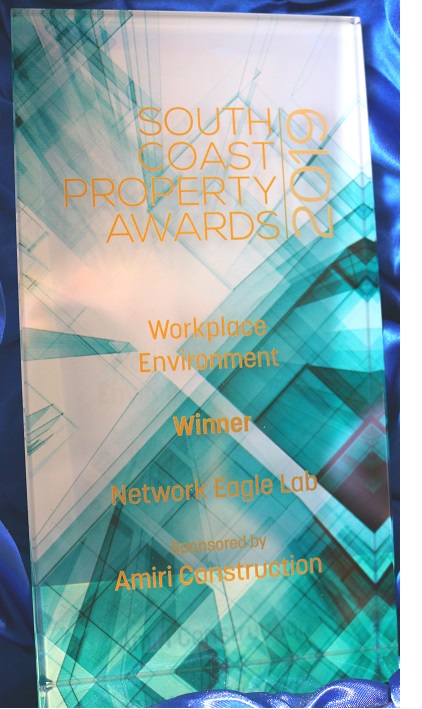 "We transformed dead space to create a flexible workspace that gives a real boost to university leavers, entrepreneurs and business start-ups. Network is the first Eagle Lab that Barclays hadn't designed themselves. Barclays is also pleased with the result – every time I go to the Lab I see their staff using it as well."
Councillor Christopher Hammond, Leader of Southampton City Council, said: "The city council had a very clear vision that the space would provide creative, digital and knowledge based entrepreneurs with a contemporary co-working space that would encourage the freedom to work in a collaborative environment. These types of workplace are well established in cities such as London and Manchester and it was vital that we provided a fit for purpose flexible space in order for this growth industry sector to continue to thrive in Southampton. The Network Eagle Lab is delivering exactly that."