Southampton City Council cancels upcoming funfairs and other events are under review
Following recent increases in national infection rates and changes to legislation and guidance from Government, the decision has been made to withdraw consent for funfairs that were due to take place in the city over the next few weeks.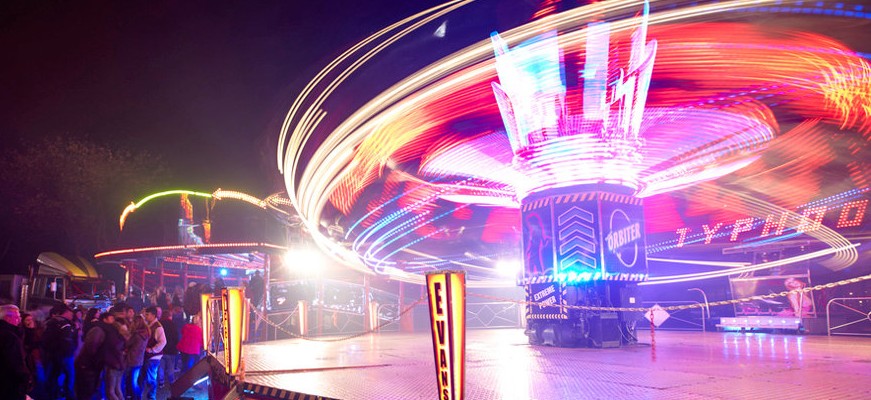 Fairs at Riverside Park (16-20 September 2020), Veracity (23-27 September 2020), Mansel Park (30 September-4 October 2020), and Southampton Common (16 October-1 November 2020) will not be able to go ahead.
The decision follows a thorough review of the guidance published by Government at midnight on Sunday 13 September 2020 about the 'rule of six', and consultation with local Event Safety Advisory Group partners. Although the fairs have produced comprehensive risk assessments, the council's senior management team with advice from the Director of Public Health felt that the opportunities for 'mingling' between groups larger than six would be almost impossible to mitigate and manage especially outside the venue. Allowing the fairs to go ahead would create an environment where the rule of six could easily be broken, even unwittingly.
Mary D'Arcy, Executive Director for Communities, Culture and Homes said: "Despite the best efforts of the organisers of these fairs who have worked hard to provide a Covid-secure environment, the council cannot with good conscience allow events involving large numbers of people to take place on our land. These could lead to unnecessary mingling of people and potentially lead to groups of more than six coming into contact with each other, breaking the Government's 'rule of six'. It is extremely regrettable therefore that we will be cancelling these funfairs. Our priority has to be keeping local infection levels of Covid-19 to a minimum, thereby protecting our residents, and doing all we can to avoid a damaging local lockdown. With large numbers of children and young people expected to attend the fairs, we are especially keen to minimise the chances of transmission among this demographic, particularly in school-age children. We will do all we can to minimise the chances of outbreaks in our schools, which could lead to closures and even more disruption to pupils and parents."
In light of changing Government guidance, all other events that are due to take place on council land in the city between now and the end of October are being cancelled. Future events are being kept under constant review in line with Government guidance as it is issued.