International Women's Day
In celebration of International Women's Day on Tuesday 8 March 2022, Southampton City Council will host a series of online and in-person events
Events include a women's wellbeing event in Central Library, an online talk called I can't hear you over your trousers' The History of Women Wearing Trousers and an evening online keynote speaker event with talks from a fantastic range local inspirational women who have contributed to our great city.
In addition, the International Women's Day flag will be flying at the front of the Civic Centre and the Civic Centre Clock Tower, the Southampton 02 Guildhall and Southampton City Art Gallery will all be lit purple for the day.
This year's theme is #BreakTheBias and Southampton City Council pledges to break the bias against women and girls - both on International Women's Day and beyond.
In line with our desire to be more inclusive in all we do and celebrate difference and overcome bias, the council alongside other city organisations have come together to create an Inclusion Pledge as part of our city's bid to become UK City of Culture 2025.
International Women's Day Online Keynote Speaker Event
On Tuesday 8 March 2022 7.15pm to 8.30pm a free virtual event via Microsoft Teams will see talks from local women who have achieved success and made a real contribution to our city, from industries such as politics, engineering, education, retail management, community activism and culture. As always, the event promises to be inspiring to the women and men of Southampton.
Guest speakers include: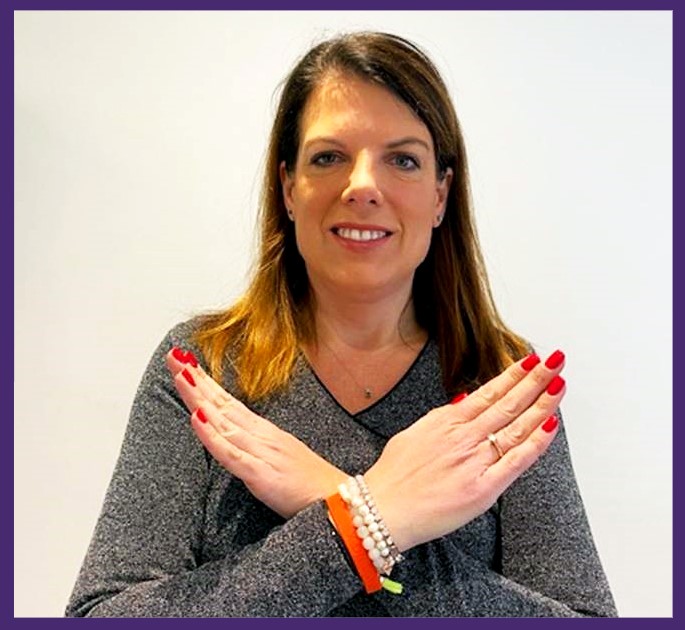 Caroline Nokes
MP for Romsey and Southampton North and Chair of the Parliamentary Women and Equalities Committee
▼ Read More
Caroline is the Member of Parliament for Romsey and Southampton North and the current Chair of the Women and Equalities Select Committee in Parliament. Since her election in 2010 she has served as a Minister in the Department for Work and Pensions, the Cabinet Office and was Minister of State for Immigration in Theresa May's Cabinet. Immediately prior to becoming an MP she was the Chief Executive of an animal welfare charity.
Caroline is currently the co-chair of the All Party Parliamentary Group for Muslim Women, Vice Chair of "Show Racism the Red Card" and as Chair of the Select Committee is leading the inquiry into menopause in the workplace.
▲
Siria Sarmiento
Graduate Highways Design Engineer, Balfour Beatty
▼ Read More
"I pledge to break the bias by using my voice more to fight gender disparity at work."
Siria is a Graduate Highways Design Engineer working at Balfour Beatty, a leading international infrastructure group. Balfour Beatty Living Places works in close partnership with Southampton City Council on planning, designing, and building a modern city.
As a Highways Engineer Siria designs road schemes - carriageways, footways and tactile paving.
What do you like most about your role?

What I like most about my role is working with other professionals, because it gives me the opportunity to learn. I also love the variety of schemes I work on and the fact that I get to go out to the construction sites and see how the infrastructure is actually built.

What does it mean to you to be a woman in your role?

Being a woman and working in the construction environment, which is defined as male-dominated, can seem quite intimidating initially. However, the misconceptions about gender specific roles are gradually fading due to the growing number of women pursuing this career path, as well as the increasing level of education about gender equality.

Personally, despite being a minority in the office, I have always had the chance to speak my mind and I hope to be the representation of the fact that women can do any job, while still being themselves.

If you could tell your younger self anything now – what would it be?

Follow your passion no matter what other people say and remember your rights.

This year's International Women's Day theme is #BreaktheBias – what bias do you pledge to break this year?

I will use my voice more to fight gender disparity at work.
▲
Karen Stanton
Vice Chancellor, Solent University
▼ Read More
"With equality of opportunity, there is no limit to what women can achieve."
Professor Karen Stanton joined Solent at the start of February 2020, from her role as Vice-Chancellor at York St John University. Prior to that, Professor Stanton was Deputy Vice-Chancellor at Glasgow Caledonian University and has also held positions at King's College London and at the Universities of Nottingham, Birmingham and Sheffield Hallam.
Her previous areas of responsibility have included Director of the Centre for e-Research, a 4* rated research team based at King's College London, responsibility for GCU's overseas campuses in New York, Oman and Bangladesh and as a member of the United Nations Alliance-UK. She was Chair of the Cathedral's Group and Vice Chair of GuildHE until December 2019. Prior to her academic career Professor Stanton worked as a researcher for the BBC and the Home Office.
Professor Stanton has over 20 years of academic leadership experience having dedicated her career to enhancing and advancing life and career opportunities through education, with a particular commitment to widening access and support for all. She is Chair of Southampton Connect.
"I am delighted to be able to celebrate this year's International Women's Day with the Southampton community. Solent University is a big part of that community and I'm proud to be its first female Vice-Chancellor. This year's theme of Breaking the Bias is therefore very close to my heart. As a woman who became a Vice-Chancellor, I faced many challenges along the way and this year I pledge to help break those stereotypes for all women. Over my career I have seen lots of positive change, but we need to ensure that all women are afforded the same opportunities and I am particularly passionate about women's access to education. With equality of opportunity, there is no limit to what women can achieve."
▲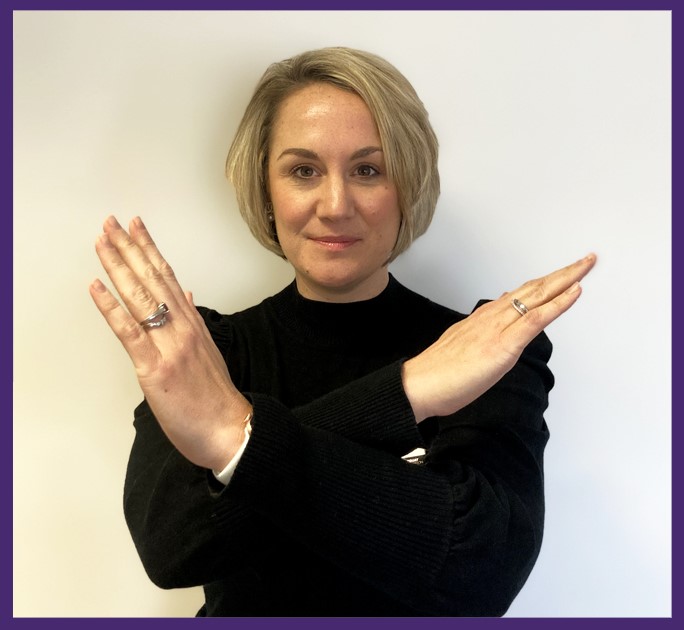 Laura Read
General Manager, Westquay
▼ Read More
"I pledge to break the bias that turning 40 is not a bad thing for a woman".
Laura is General Manager of Westquay, the South Coast's leading retail, dining and leisure destination located in the heart of Southampton. Laura grew up on the other side of the New Forest and has lived close to Southampton for most of her life. With a background in licensed retail and hospitality, bringing people together to enjoy experiences in a vibrant and exciting destination is really close to her heart.
Whilst Laura has operated businesses or regions that span across many different areas of the country – from London to Yorkshire and from South Wales to the length of the South Coast – this area is certainly home. After many years working across multiple brands in the Food and Beverage sector, she secured the role of General Manager of Westquay in February 2020. Leading teams, operational management and destination development is at the heart of her skill set.
Located in the heart of Southampton City Centre, Westquay is the South Coasts premier retail, leisure and dining destination. Featuring in excess of 100 brands, they aim to offer a fantastic experience for visitors through great facilities, huge choice and high quality events. Westquay is part of the Hammerson portfolio of flagship destinations. Hammerson is an owner, manager and developer of retail properties in Europe with a portfolio of high-quality flagship destinations and premium outlets, providing approximately 1.8 million square metres of space for brands across seven countries. They aim to be the landlord of choice for brand partners by working collaboratively with them for mutual success.
"As General Manager of Westquay, my day-to-day role is incredibly varied. My primary role is to lead and motivate the fantastic team who work with me at Westquay to deliver everything we need to for our visitors and brands. That includes keeping our building safe, secure and running efficiently through to making sure our environment is to a high standard for our visitors and also devising and implementing a top-class events calendar for the year. There is also a lot of work around setting the vision for the future of Westquay and the strategy for capital investment and curation of the asset for the next 10, 20 even 50 years!
"I also get to play a role as a stakeholder in the city of Southampton and work with organisations such as the council, Go! Southampton, the police and the 2025 UK City of Culture Bid to make sure I am helping to promote and unlock the potential this city has. I make sure Westquay's interests are represented and that we are involved in the local community through supporting charities and educational institutions in the city."
In addition to her role at Westquay, Laura also sits on the Go! Southampton Board, is a Trustee for Southampton's 2025 UK City of Culture Bid and is a member of the Solent University Business Advisory Board.
What do you like most about your role?

I can name two things here – the variety of things I get to be involved in and also the fantastic people I get to work with both in Westquay and the city at large.

What does it mean to you to be a woman in your role?

Whilst it is not unusual to be female in my role (the General Managers of Whitely, Gunwharf Quays, Westfield White City and the Bullring are also female), it is a very demanding and sometimes all-consuming role. There are certainly challenges around work life balance with a young family and work in this role is not Monday–Friday, 9-5. However, with a supportive partner and team around me I am lucky to be able to achieve what the role requires and be a mum of three at the same time!

At Hammerson, we have a female CEO so this is a great inspiration for me and others in my position that our company is open to females in roles of influence. I think the property industry has always been fairly open to female leaders but this has definitely been accelerated in recent times.

If you could tell your younger self anything now – what would it be?

Three things – travel more, worry less and believe in your own set of skills.

This year's International Women's Day theme is #BreaktheBias – what bias do you pledge to break this year?

That turning 40 is a bad thing for a woman and past that you are past 'it'. What is 'it' anyway?? 40 is just the beginning…
▲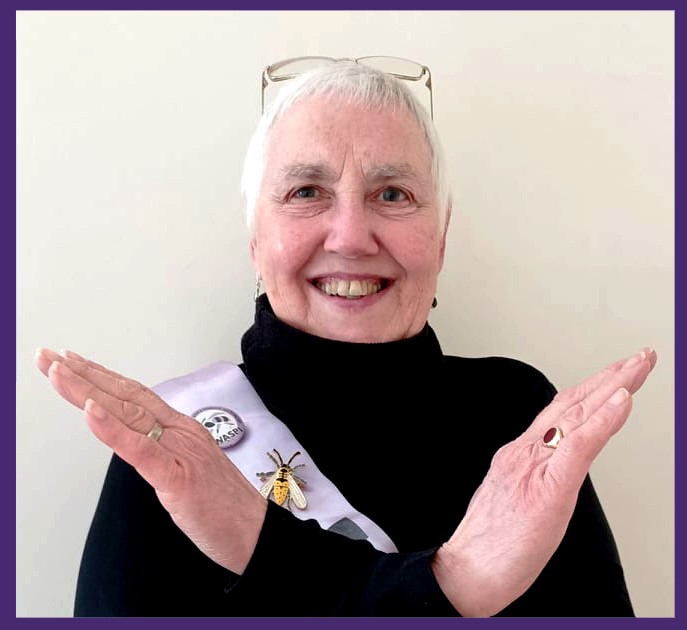 Sal Robinson
Campaigner, Supporter and Spokesperson, WASPI Campaign
▼ Read More
"I pledge to break the systemic bias that fails to properly recognise the enormous contribution women make in unpaid (often caring) work to their communities and the country's economy."
WASPI calls on the Government to agree fair and fast compensation for all women affected by the lack of notice regarding the State Pension age increases (1995 and 2011 Pensions Acts) to reflect their financial losses, the sustained damage to their mental health and well-being, and the additional impacts.
They also call for the Government to act on the Parliamentary and Health Service Ombudsman findings now to prevent any longer-term damage to WASPI women.
Solent WASPI is part of a network of Women Against State Pension Inequality (WASPI) campaign groups in the UK and overseas. They campaign on behalf of 9,000+ women across the Southampton area. They also cover Portsmouth, Winchester, South Hampshire and the Isle of Wight.
Retired but still active Sal joined WASPI at its very early inception after feeling that unfairness had been done to 1950s women and her own personal situation warranted action. Having met so many women struggling because of this injustice, and hearing their stories, Sal found herself at the forefront of the campaign, speaking out for other women and working for a just settlement that meets the needs of the 3.8 million women affected and their families.
Sal has been a Campaigner, Supporter and Spokesperson for the WASPI Campaign for 5 years, which involves speaking to individuals, groups and organisations about the cause. She belongs to the Solent WASPI Supporters' Group, where she is a committee member.
What do you like most about your role?
I have met so many inspirational women and have formed lasting friendships with them. Their strength and resilience provide a very powerful motivator. Without their support and solidarity our campaign would never have been as successful.
What does it mean to you to be a woman in your role?
It has been Incredibly empowering. I had never been involved in campaign activity before and the thought of speaking to large groups of people, including MPs, activists, and even the City Council, would previously have filled me with dread. I have become a stronger woman because I have had to be, in order to make a real difference for the women I represent.
If you could tell your younger self anything now – what would it be?
Never take anything for granted.
This year's International Women's Day theme is #BreaktheBias – what bias do you pledge to break this year?
1. Break the Intergenerational Unfairness bias (the often promoted, divisive and misplaced idea that one generation only benefits at the expense of another). Working together across all age groups can achieve so much more than pitting generations against each other.
2. Break the systemic bias that fails to properly recognise the enormous contribution women make in unpaid (often caring) work to their communities and the country's economy. This systemic bias leads to reduced earning potential and lower pensions.
Claire Whitaker
Bid Director, Southampton UK City of Culture 2025 Bid
▼ Read More
Claire has been appointed to lead Southampton's Bid of City of Culture 2025, working across Southampton's communities, cultural organisations, businesses, and academic partners locally and in the wider Solent region.
Claire is committed to supporting the development of creative industries and is passionate about enabling diverse audiences to experience music, arts and culture. Her extensive experience has helped Claire make her work an important part of the UK's cultural sector, with an impressive track record for the creative breadth and quality of its work.
Previously, Claire was Owner/Director of live music producers, Serious, with over 25 years' experience in executive and non-executive positions. Claire is currently a Trustee of the Paul Hamlyn Foundation, an Ambassador for the Mayor of London's Cultural Leadership Board, a member of the Arts and Creative Industries Advisory Group for the British Council, a committee member at Aster Group, is on the Music Education Advisory Committee for Associated Board of the Royal Schools of Music (ABRSM) and is an Industry Champion for the Creative Industries Federation.
▲
There will be an opportunity to ask the speakers questions via a moderated chat feature at the event.
Sign up for the Southampton International Women's Day Online Event.
Women's Wellbeing Event
Southampton Central Library will be celebrating International Women's Day on Tuesday 8 March between 12pm and 4pm with a drop in event showcasing a range of businesses, organisations and charities who will be showcasing their services and support for women, parents and families.
Come and meet a range of organisations as they share information about the services, support and advice they offer locally. Attending organisations, include:
Special workshops taking place on the day, include:
12:30pm-1:30pm and 2:30pm-3:30pm - Drama for Wellbeing with MAST Mayflower Studios
1:30pm-2pm - Meditation Taster Session with Kadampa Meditation Centre Southampton
1:30pm-2pm - Rhyme Time for under 5s with Southampton City Libraries
Find out more and see the full list of exhibitors at the International Women's Day Fair event page.
Online Talk: I can't hear you over your trousers' The History of Women Wearing Trousers
Did you know that women barristers were not allowed to wear trousers in court until 1995? Or it was only in 2020 that Japan Airlines allowed their women flight attendants to wear trousers?
Join historian Becky Sharp on Tuesday 8 March at 7pm for an online talk to discover the long history of women being told what to wear.
Tickets cost from £4.50. Book your place for this online talk.
Other International Women's Day events taking place across Southampton*
New exhibition at God's House Tower celebrating Inspirational Women Artists
Southampton visual arts organisation 'a space' arts are launching their latest free to visit exhibition - Inspirational Women Artists at God's House Tower (GHT), which is open until Sunday 6 March 2022.
The exhibition will showcase over 100 artists and creatives from the UK and around the world who have submitted artworks inspired by their favourite female-identifying and non-binary artists.
Featuring photography, painting, graphic design and embroidery, the exhibition explores the impact of inspirational women artists past and present and how their legacy has inspired the practitioners of today.
A closing celebration event will be held at GHT on Tuesday 8th March from 6pm - 10pm. Tickets are free, get your ticket now.
The University of Southampton's Inspiring Women: International Women's Day event
The University of Southampton's International Women's Day online event on Tuesday 8 March, 6-7pm will showcase three influential women from Southampton's Academic and Alumni community. These graduates of Southampton will discuss their hugely successful careers across a variety of sectors.
Register for the University of Southampton's Inspiring Women event.
Speaker Series featuring Veronica Gordon by Social Impact Lab – University of Southampton
In the first conversation of 2022, Impact Lab will be hosting Veronica Gordon, the founder of Our Version Media CIC based in Southampton. Veronica is a former broadcast journalist who combined her 15 years' journalism expertise with her fifteen years of community activism to create Our Version Media. Her media career spans Unity 101 Community Radio, BBC local radio, ITV regional news and digital media. Veronica will join Dr Pathik Pathak on Tuesday 8th March at 6PM to discuss her social entrepreneurship journey and celebrate International Women's Day who #BreakTheBias. 
This will be a hybrid even, register for Speaker Series featuring Veronica Gordon by Social Impact Lab.
Leader of Southampton City Council, Councillor Daniel Fitzhenry, said: "Southampton is a diverse city where difference is valued and celebrated. This International Women's Day we want to celebrate local Southampton women inspirational to both men and women who have made our city the great place it is." 
*Please note that these are not Southampton City Council run events.