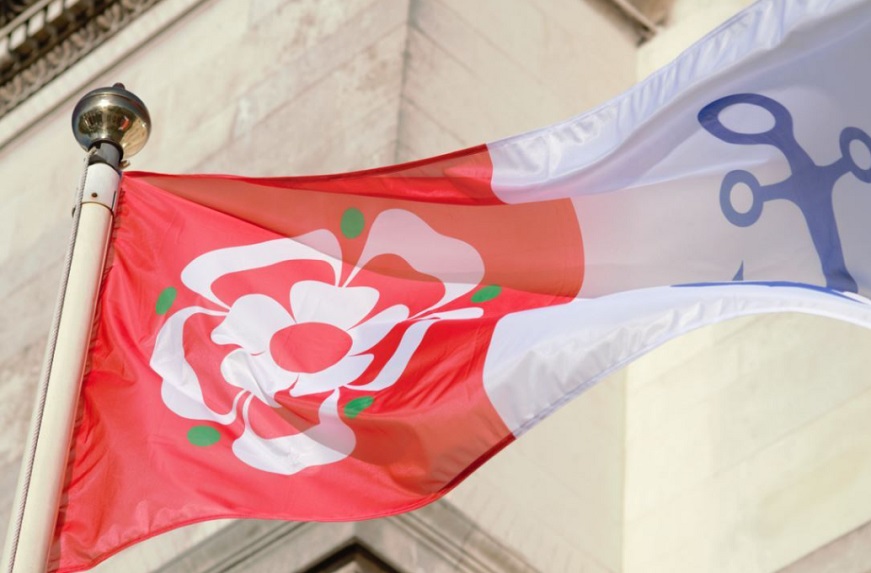 In July 2017 the former Leader of Southampton City Council, Councillor Simon Letts, launched an official flag design competition with school children across the city. Children were tasked with designing a community flag that represents the city's heritage, diversity and unique character.
Six flag designs were initially chosen from over five hundred entries, submitted from school children across Southampton, aged between five and sixteen years of age.
Residents of Southampton then had their say through the Southern Daily Echo and People's Panel to choose a final design from those shortlisted.
The winning flag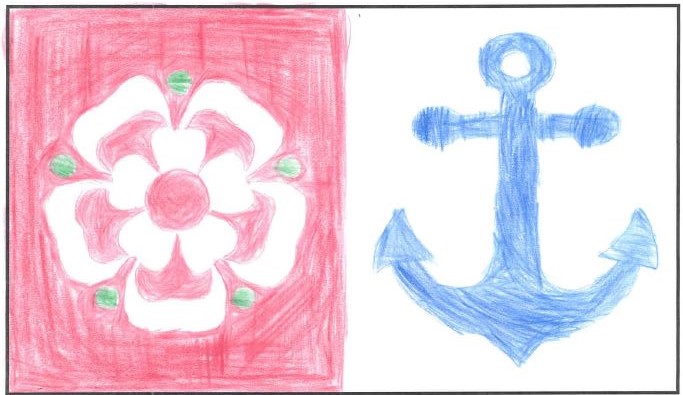 The winner, Yihuan Han (aged 8) from Portswood Primary School, was announced in the Southern Daily Echo and on BBC Radio Solent Breakfast Show on the 14 October 2017, followed by a ceremony with the Mayor, where the new community flag was officially flown for the first time outside of the Civic Centre.
Yihuan was inspired to design a flag that had an anchor to celebrate Southampton docks and maritime history, and a Tudor Rose because we have the Tudor House.
The flag will become a recognisable symbol of the city of Southampton and is now flying at numerous locations around the city, the largest of which is in Guildhall Square.
In the gallery below you can view a selection of historical Southampton crests from through the years.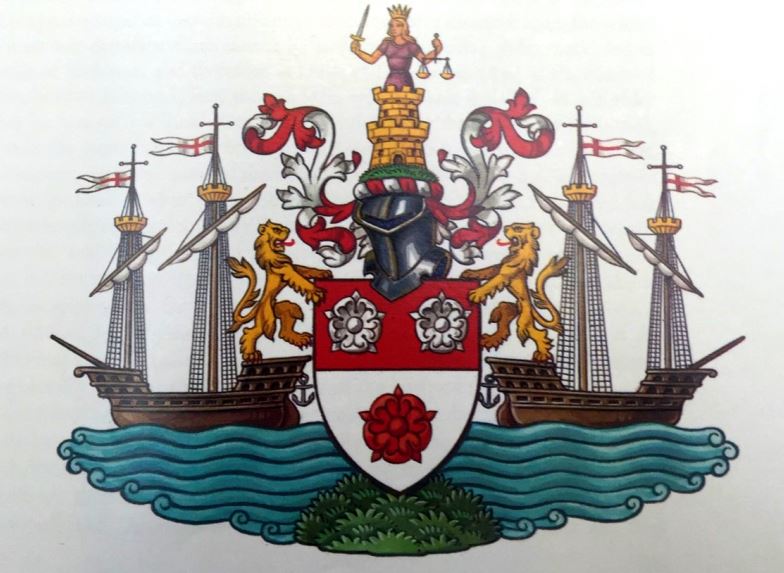 Southampton Coat of Arms officially granted on 4 August 1575
Southampton Coat of Arms 1905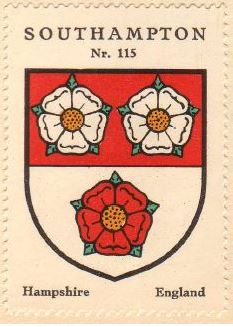 Southampton Coat of Arms 1925
❮
❯