Case study: an 'amazing world' online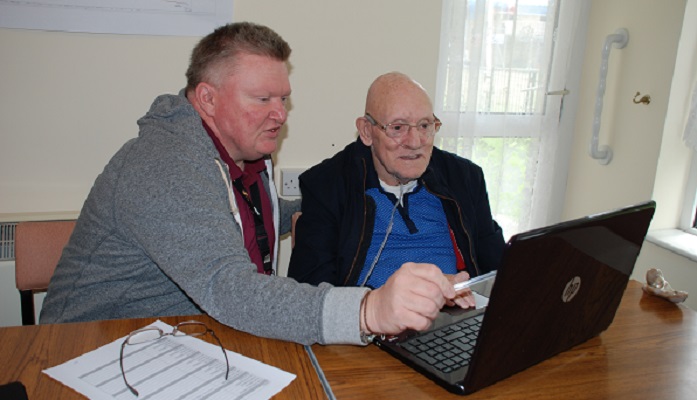 Donald White, a 76 year old tenant at Copenhagen Tower, Weston Estate, swore that he'd never use a computer or go online.
"From the start I said adamantly 'No, I am not going to do it!'"
But then his friend told him about a lady on his street who is 80 years old, who learned about computers and now she's always online.
Donald also felt left out when at tenant participation meetings. Others shared their emails with organisers while he had to wait for the news from the post.  So he took a first step with the help of a friendly neighbour and bought a laptop.
After talking to his carer about his desire to learn more about computers, his neighbourhood warden connected him with housing and support coordinator Mike Garlick. Don now attends weekly tutoring sessions with Mike.
Don said: "Mike is so knowledgeable—he knows everything about computers. In my first lesson I learned the basics—switching it on and off and such.
"When we got onto the internet, I told Mike I wanted to see pictures of the Flying Scotsman. I've a personal interest in trains, since I worked on the railroad my whole life.
"What an amazing world is online. It is a mine of information. Whatever you want is in there."
Mike also taught Don about keeping his computer secure by creating a password to log into the laptop and about protecting his identity on the internet.
"My next goal is to use the computer to meet more people online—to make new friends," Don added.