Electric vehicle charging points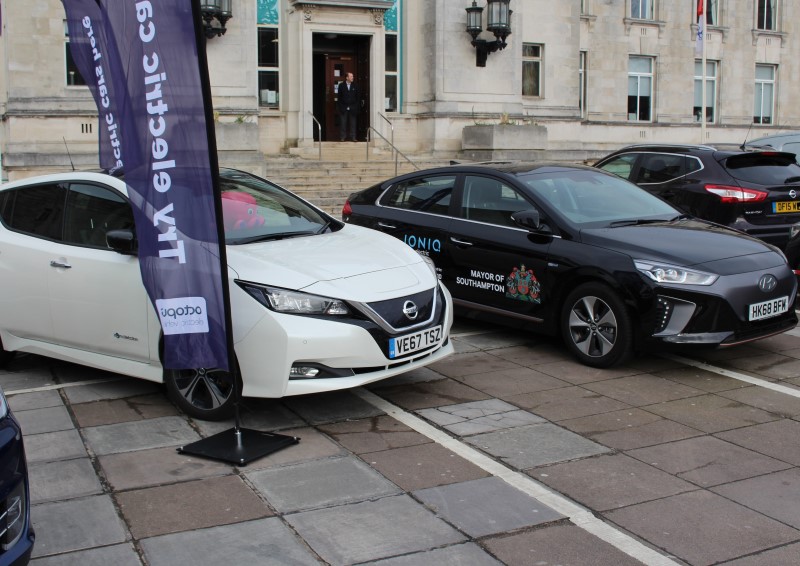 We currently have 44 electric vehicle charging points installed across the city. We are working with partners to install additional points to ensure we meet the growing demand for accessible, quick and efficient charging points.
Charging at all of our existing sites is free for an introductory period.
Six charging points are available at each of our five city centre multi-story car parks (type 2 - fast charging):
We recently installed charging points in Woolston and Bitterne. Two type 2-fast charging points are available at each of these car parks:
Woolston
Bitterne
You will need a charge card to use all of our charging points
Our first dedicated taxi-only rapid charger has been installed in Lances Hill car park, Bitterne. The charger can only be accessed by council registered taxi and private hire vehicles. The new infrastructure allows the taxi trade to top-up the car's battery in less than 30 minutes. We are planning more across the city.
Keep an eye on this page to find out where more charging points are being installed.
Incentives
We are offering a variety of incentives to EV drivers in Southampton. We want to encourage the switch to low emission vehicles.
City centre season ticket parking reductions
We are currently offering a 90% discount on any city centre season ticket for electric vehicle users.
Itchen Bridge – free toll
Owners of fully electric vehicles living in local council areas can currently cross the Itchen Bridge free of charge with a SmartCities card.
Our own fleet of smaller vehicles
In July 2020, we added 24 new electric vans to our City Services fleet. These vans join the existing six vehicles purchased last year. All these EVs have replaced older diesel vans and are now running on 100% green energy- supporting our commitment to improving air quality in Southampton. This is only the start of our Fleet Modernisation Plan, more EVs are due by January 2021.