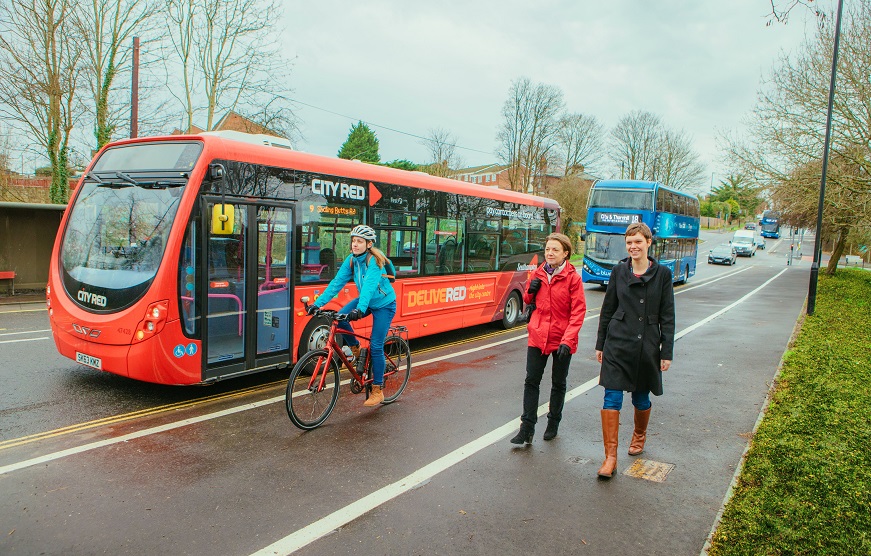 Southampton has an excellent range of public transport options, so you can travel around the city while leaving the car at home. This can save you time and money, improve your wellbeing, and reduce your carbon footprint all at the same time.
Travel resources
You can also use our Public Transport map to view all bus, rail and ferry services operating in Southampton, including those serving destinations outside the city.
Senior and disabled person's concessions
Senior citizens and disabled persons can use our SmartCities travel card for free bus travel when boarding between 9.30am and 11pm Monday to Friday, and at any time on weekends and bank holidays.
Bus Service Grants
Local Authority Bus Subsidy Ring-Fenced (Revenue) Grant - 2021 to 2022
The Local Authority Bus Subsidy Ring-Fenced (Revenue) Grant is paid by the Department for Transport to local authorities in place of the Bus Services Operators Grant previously paid to bus operators for running services under tender to local authorities.
The grant may only be used for the purposes of supporting bus services (including community transport services run under a section 19 permit), or for the provision of infrastructure supporting such services in our, or a neighbouring local transport authority's area.
| Funding period | Grant Awarded | Grant Used |
| --- | --- | --- |
| 1 April 2021 to 31 March 2022 | £75,112 | £14,583.30 of grant utilised to support Xela Bus services X12 and Bitterne Hoppa. Remaining £60,528.70 is carried forward to 2022-23 financial year to be used for same purpose. |
COVID-19 Bus Services Support Grant (CBSSG)
On 9 April 2020, the Department for Transport announced extra funding for bus operators and local authorities, to support bus services during the coronavirus (COVID-19) pandemic.
The CBSSG for Southampton was allocated to supporting tendered bus services that may be experiencing revenue shortfalls, supporting any adjustments to services required by the authority and ensuring that local bus services continued to operate in the right places, and at the right times of day, during the COVID-19 pandemic.
CBSSG initially ran for 3 months (12 weeks) from 17 March to 8 June 2020. Southampton City Council received monthly payments of £13,329 for the period of the scheme, up to a total of £39,987. £458.50 was used for replacing lost income from passengers' fares on supported bus services which are provided by Xela Bus. Any unused funds were returned to the Department for Transport.