!
Important
There are changes to this service due to COVID-19. Check the latest updates.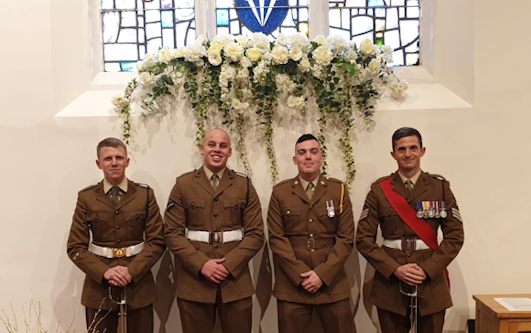 How to book your ceremony
To book your ceremony time call us on 023 8091 5327 and we will be pleased to advise you on dates and availability. The booking fee is taken at the time of the booking.
Remember if you are booking one of our fantastic hotels or venues (instead of Westgate Hall, The Golden Jubilee Room or Magnolia Room) you will need to book the date and time with the venue as well. Southampton Registration Services work very closely with the licensed hotels, restaurants and venues to ensure we find the right date and time for you.
Tricky to find the perfect Saturday? Take a look at our Friday, Sunday and Bank Holiday Monday availability. It may surprise you how lovely it is to choose a more unusual day of the week.
How it works...
Decide on your venue
Book your venue and Registrar
Book your notice of marriage
Pay your ceremony fee (three months before the ceremony or once you have given notice of marriage)
Attend your pre-ceremony consultation (around four to six weeks before the ceremony)
Last minutes ceremony changes? Email registrars@southampton.gov.uk
Get married or become civil partners!
Complete your survey (two weeks after the ceremony. How did we do?)
Booking terms and conditions
Download the Terms and Conditions of Acceptance for ceremonies and other services offered by Southampton Registration Services.