Works start at Mansel Park
Southampton City Council has begun work to rejuvenate the play area at Mansel Park in Millbrook. The improvements will create a new and improved space for families to spend time together and to be active.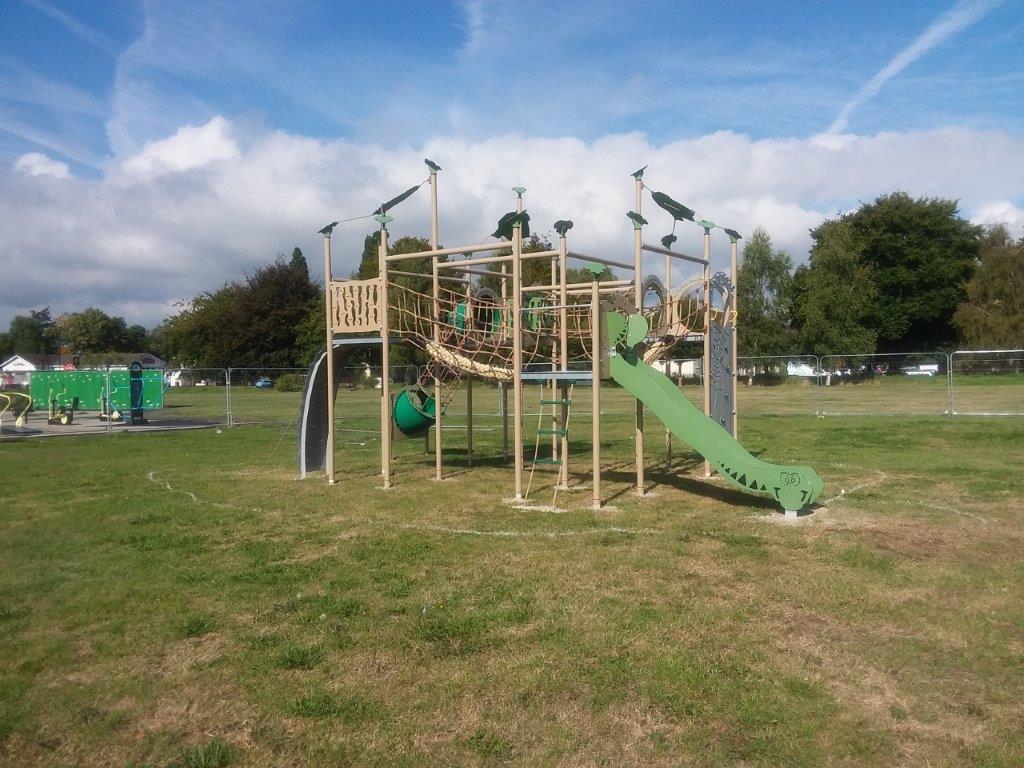 The £250,000 project includes dedicated toddler and junior areas, a fitness trail and will benefit from a new shelter and seating area. The centre piece is the highlight of the new park. Designed by local artist Andy Frost, it is 'Docklands themed' and features a unique play structure in the shape of a container ship that converts into a robot, complete with climbing rings, monkey bars and a climbing pole.
Work is expected to complete in October with an opening date to be announced later this month.
Investing in our green spaces
Southampton City Council is committed to improving green spaces across the city. In recent years we've created a new play park at Mayfield, built the popular new play area at the Common and carried out improvements to parks across the city. Most recently we have completely regenerated Blechynden Gardens near to Southampton Central Station.
Parks and open spaces are an important asset for Southampton; protecting and enhancing the natural environment is one of the goals in the Green City Charter. The green spaces not only provide residents and visitors a space to enjoy, but the trees and wildflowers growing across the city provide the natural environment for local wildlife to thrive.
Cllr Rayment, Cabinet Member for Transport & Place at Southampton City Council, said: "Mansel Park is another great example of the investment we are making in parks and open spaces across the city. We are investing over £600,000 on improvements to our green spaces. We know that having access to open spaces is important for our residents and visitors wellbeing and health by helping to reduce air pollution across Southampton."