Our Events Team are responsible for the:
Organisation of large-scale city events
Co-ordination and monitoring of events on council land and property
Co-ordination of promotional space including the Bargate and Guildhall Square
Co-ordination of the city centre markets
They are also the first point of contact for filming requests and permissions, and keeping everyone up to date with our vibrant events calendar.
If you wish to contact the events team email events@southampton.gov.uk.
Follow us on Twitter @SotonEvents.
Find out What's On in the city
For a comprehensive list of events and activities, the What's On free listings has up to date information of events in the city and surrounding areas.
See the full schedule of events, guided walks, theatre, gigs, exhibitions and more on the What's On calendar on Visit Southampton.
Your event and promotion in the city
From small scale community events, promotional and brand experiences to large one-off national and international events, Southampton really is the ideal city for your next event or activity. The city boasts many parks and green spaces and some of these are located right in the heart of the city centre. Find out more about organising your event or promotion in the city.
Filming permissions
We are keen to encourage film and television companies to film in the city and will provide help and assistance where possible. Some Southampton locations that you are interested in using may belong to the council, be part of the highway or privately owned. The events team can advise on possible suitable locations, liaise with other council departments on your behalf and pass on contacts of some private locations to assist in the smooth organisation of your shoot. Find out more about filming in Southampton.
---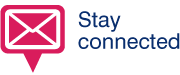 Sign up for free e-alerts and stay connected to the things that matter to you.