Book of Remembrance entry
Book of Remembrance
Book of Remembrance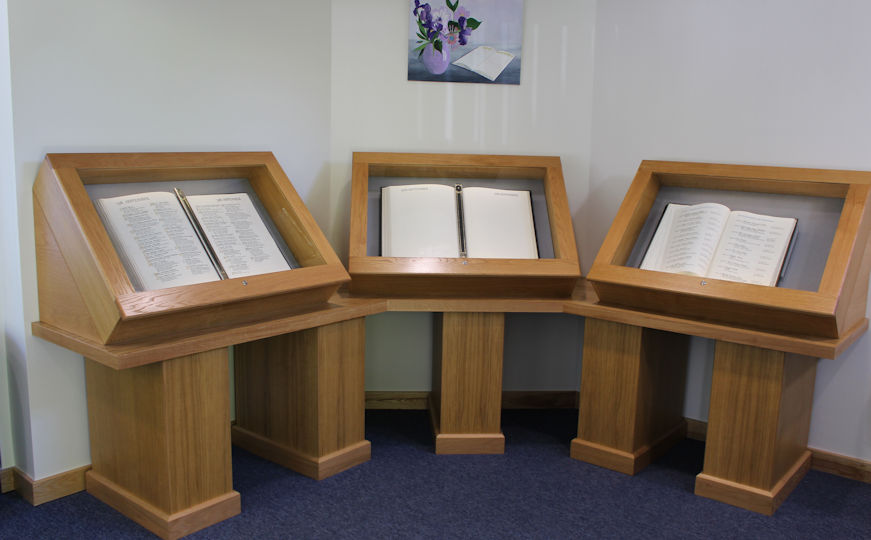 Book of Remembrance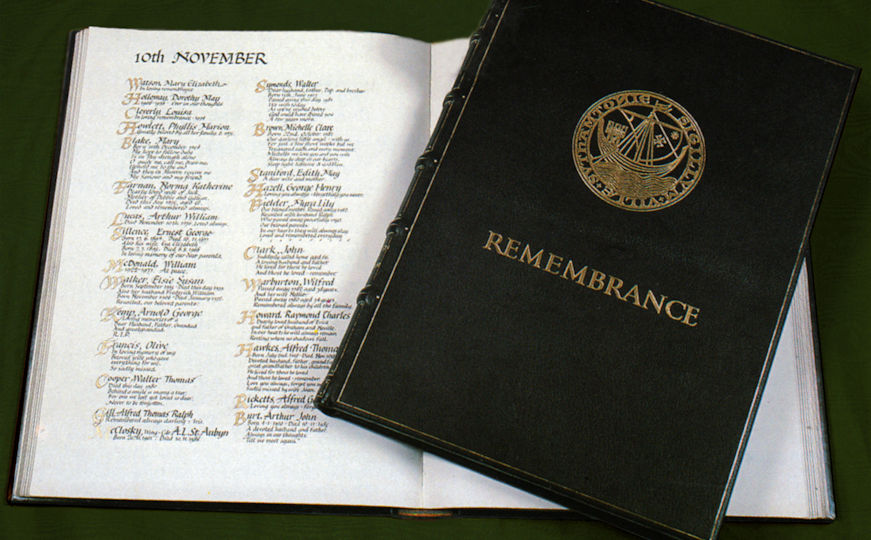 Book of Remembrance
❮
❯
A permanent record to commemorate your loved one
The Books of Remembrance are a simple and permanent form of memorial which are displayed in our Book of Remembrance Room at the crematorium. An alternative Book of Remembrance is also held at South Stoneham Cemetery's Garden of Rest. The pages are turned daily so that relatives can view the entries which are made under the date of death. They comprise of beautifully hand-bound volumes and the entries are inscribed by professional calligraphers. Entries can be viewed on days other than the anniversary either at the online cabinet in the Book of Remembrance Room at the Crematorium, or online at home by visiting our website.
Memorial cards and miniature books, which include individually inscribed copies of the entry, are available to purchase for those who wish to keep a personal copy.
Application form
The Book of Remembrance application form can be filled in and returned by email to bereavement.services@southampton.gov.uk or printed off and sent by post to
Southampton Crematorium
Bassett Green Road
Southampton
SO16 3NF
On receipt of the form a member of the team will contact you to discuss your requirements.
Book of Remembrance application form
Online Book of Remembrance
Using the date search method you are able to select the pages that you wish to view by their date within the Books of Remembrance.