In memory of Her Majesty Queen Elizabeth II
Official statement
"I would like to express my great sadness both personally, on behalf of the city council, and the citizens of Southampton on hearing the news of the passing of Her Majesty Queen Elizabeth II.
"Queen Elizabeth's sense of duty and grace made her loved and admired by people of all ages not just in this country but throughout the Commonwealth and the world. Our thoughts and prayers are with our royal family at this time."
- Councillor Jacqui Rayment, The Right Worshipful Lord Mayor of Southampton
---
Last updated: 10am, Friday 16 September
A special civic service of commemoration and thanksgiving for Her Majesty Queen Elizabeth II will be held at Saint Mary's church in Southampton this Sunday. Find out more about the service of commemoration and thanksgiving.
---
Bank holiday for the Queen's Funeral
A national bank holiday has been declared to mark the Funeral of Her Majesty Queen Elizabeth II on Monday 19 September 2022.
Affected services as follows:
There will be no bin collections on Monday 19 September, with all collections taking place a day later than normal following the bank holiday. A catch-up collection for general waste bins that would have been collected on Friday 23 September will take place on Saturday 24 September. Recycling, glass and garden waste collections that would have been made on Friday 23 will not be made until the next scheduled calendar collection date. We apologise for any inconvenience this may cause
The Household Waste & Recycling Centre in Millbrook will be closed, as will all other HWRCs in Hampshire
All council-run libraries will be closed. Books of Condolence are available to sign at Central Library, Bitterne Library, and Shirley Library during opening hours until closing time on Tuesday 20 September
The Civic Centre reception will be closed. It will be open 9am-5pm Saturday 17 September and Sunday 18 September for visitors to sign the Book of Condolence. There is also a digital Book of Condolence which you can sign by visiting the Royal Family website
Gateway will be closed and the Customer Services call centre will not be available (apart from emergency telephone lines, as usual)
Housing Benefit payments will be sent on 15 September (please allow extra time if payment is made by cheque)
All museums and the art gallery will be closed
All schools will be closed
Emergency housing repairs will continue as normal
The golf course will remain open, but Active Nation leisure venues will close
Our bereavement service remains open on Monday 19 September for cremation and burial services already booked.  Some families have chosen to cancel their services but for those who haven't we are, of course, honouring them and staff have volunteered to work to ensure they can go ahead
Both First and Bluestar buses will run a Sunday timetable on the bank holiday. Some local bus operators' drivers will be given the opportunity to watch the proceedings, with a pause in services between 10am and 1pm and further disruption expected to services in some areas until 2pm. Please visit the My Journey website for the latest timetable updates
Southampton International Boat Show will be closed to visitors on Monday 19 September. Find out more
Please note that there will be two road closures for the duration of the show:

Herbert Walker Avenue – from Mayflower Roundabout to Dock Gate eight
Western Esplanade – from Mayflower Roundabout to its closed end

The contract cleaners that service our public conveniences will be observing the bank holiday, so council-owned public toilets (Bitterne Precinct, Mayfield Bowling Pavilion, Weston Shore, Mayflower Park) will be closed from 9pm on Sunday 18 September until 8am on Tuesday 20 September
---
The State Funeral of Her Majesty The Queen will take place at Westminster Abbey on Monday 19 September at 1100hrs BST (11am).
A National Moment of Reflection to mourn the passing of the Queen and reflect on her legacy will take place at 8pm on Sunday 18 September. This will be marked by a one-minute silence which can be observed privately at home, with friends and family, on doorsteps, or at locally arranged community events and vigils.
For more information about local ceremonies and events, please return to this page, which will be updated as necessary.
The BBC is providing local communities a TV Licence dispensation. The dispensation will allow any communal setting where TV is not usually watched, such as town halls and community centres across the UK, to screen the live programmes without needing to purchase a licence. 
The car park in front of the Civic Centre has been reopened. An area is set aside for the laying of floral tributes on the steps to the Civic Centre entrance.
The floral tributes will be removed at the end of Tuesday, after which they will be turned into compost to be used for the planting of a tree in memory of the Queen.
---
The reading of the City Proclamation
The City of Southampton Proclamation of King Charles III took place at 2pm on Sunday 11 September 2022. The Lord Mayor and Deputy Lieutenant of Hampshire announced the new Sovereign in the presence of Honorary Aldermen, past Mayors, Councillors and other Civic Dignitaries at the Civic Centre.
---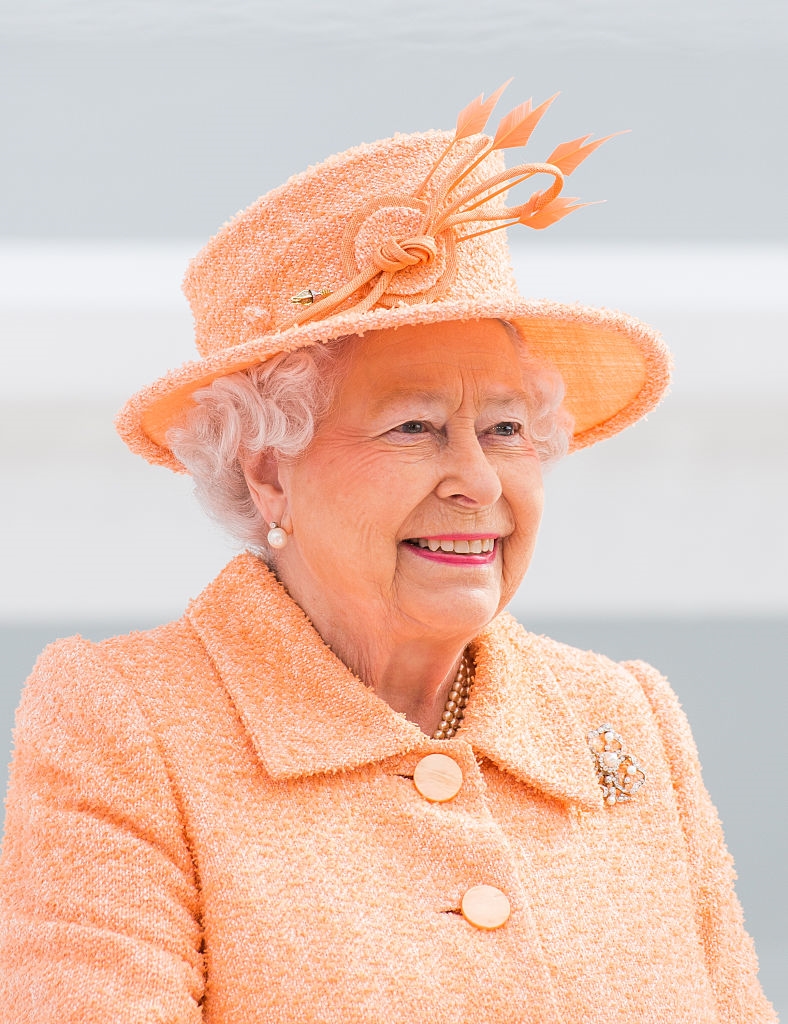 We raised our flags on Saturday 10 September at 11am to coincide with the national proclamation of King Charles III. Our flags remained raised until our city proclamation finished on Sunday 11 September, when they were lowered to half-mast again as the period of mourning resumed.
A wreath laying on behalf of the citizens of Southampton took place at 2pm on Friday 9 September in front of the Civic Centre. This was led by the Deputy Lieutenant of Hampshire and the Right Worshipful Lord Mayor of Southampton, with the Leader of the Council, the Leader of the opposition and the Chief Executive of Southampton City Council.
Books of condolence will be available to sign in the Civic Centre and Central, Bitterne, and Shirley libraries.
The Civic Centre will be open for signing the book of condolence on Sunday 11 September from 9am to 5pm, and from Monday to Friday 9am to 5pm thereafter.
Books of condolence are open to sign during regular opening hours in the Central, Bitterne and Shirley libraries from 10am on Friday 9 September. Please click the following links for library opening times: Central Library, Bitterne Library, and Shirley Library.
There is also a digital book of condolence which you can sign by visiting the Royal Family website.
The car park in front of the Civic Centre is closed and an official area has been set aside for the laying of floral tributes. Flowers and tributes can be laid on the steps leading to the main entrance of the Civic Centre.
All formal council meetings have been postponed until after the state funeral. This includes the Full Council and Cabinet meetings that were due to take place this week. New dates and times are to be confirmed.
This page will be updated with more information as it becomes available.