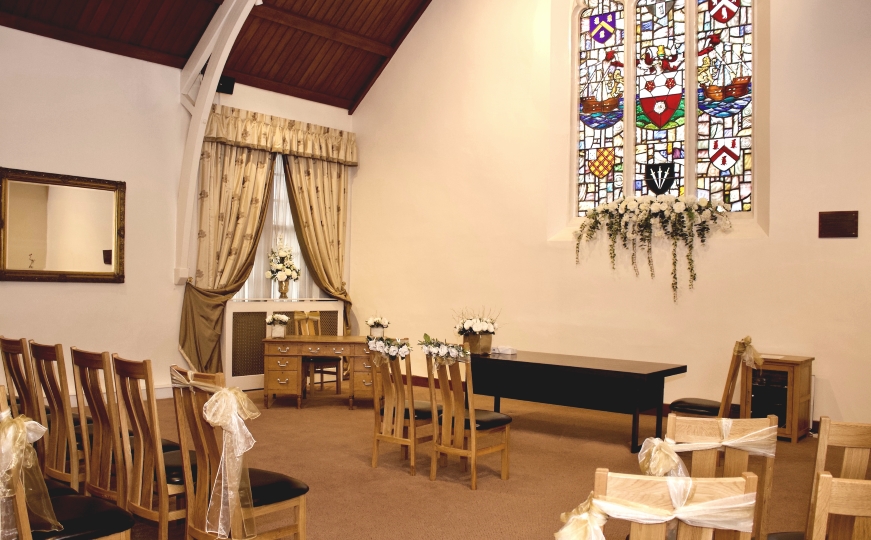 What is unique about this venue is the quiet awe that takes over you. With its historic glued and timber arches that support the ceiling, you cannot help but feel a part of its history. Not only does The Golden Jubilee Room provide the ideal setting for your vows, but the location of the building offers even more.
Where is the Golden Jubilee Room?
Located in a beautiful old building in Bugle Street, part of the Medieval 'French Quarter' of the city, the Register Office was originally part of King Edward's School and previously housed Eastleigh Magistrates Courts. Now the building is home to our beautiful ceremony room, The Golden Jubilee Room, which seats 60 guests.
Is there somewhere for photos?
The beautiful courtyard area, and our historic arches make an ideal backdrop for photographs. Within sight of the old town walls, there are plenty of spots for you to enjoy the scenery and for guests to make full use of their camera.
It is difficult to find a better choice for your budget, allowing you to spend more on the extras that are important to you.