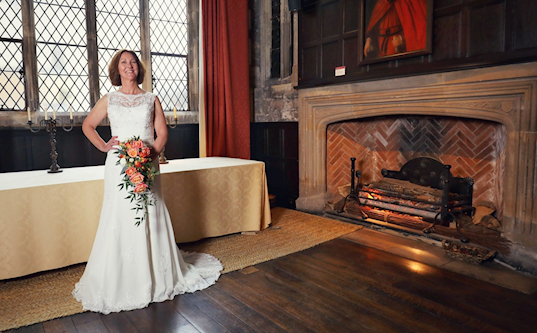 House and garden details
Capacity: 35 in the Georgian Room and 35 in the Banqueting Hall
Cost: Contact Tudor House and Garden, for Registrar fees see our price list
Address: Tudor House and Gardens, Bugle St, Southampton, SO14 2AD
Location
Situated in Southampton's Old Town, Tudor House and Garden is an impressive stone building steeped in over a thousand years of history. 
Why choose the Tudor House and Garden?
From the unique 16th century Banqueting Hall, to the lovely Georgian Room overlooking the Garden, this beautiful venue is appealing for couples who love the history of Southampton. The gardens themselves nestle sweetly within the old walls of the City, and many ceremony parties enjoy their photographs in the outside space.
Visit the Tudor House and Garden website.