Support for people who hoard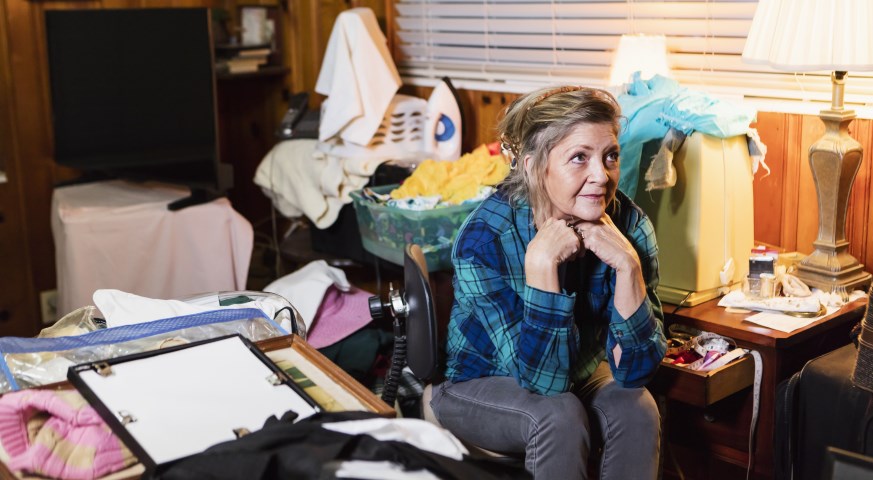 We can support people who struggle to part with items which are taking up too much space in their homes (also known as cluttering, collecting, compulsive shopping, disorganisation or hoarding).
If you or someone you know has too many items which are impacting on the intended use of rooms (e.g. no longer able to sleep in their bedroom, bathe in their bathroom or cook in their kitchen), then our independence advisor may be able to help.
The independence advisor can visit you or the person you are worried about, and work with them to start turning their house back into their home. We will help the person create an achievable action plan based on their individual needs and views, which might include support with some of the following tasks:
Helping organise or sort through possessions
Helping arrange a deep clean for their home
Helping them talk to their landlord, environmental health or other agencies who want them to make changes
Helping identify and access social groups
Helping them get advice about improving their personal safety and fire safety
Helping them accessing support for their mental health and wellbeing
Providing advice and guidance for other things the person wants to achieve
If you or someone you know could benefit from this support, please talk to them about it. If you then decide to work with our independence advisor, you can make a referral by:
Telephone: Adult Social Care Connect on 023 8083 3003
Online: Report abuse or concerns about an adult
Once your referral is received, we will make sure the right worker gets in touch with the person to offer help and support. This may not be the independence advisor if a more appropriate kind of support is identified.
You can find more information about hoarding and support for people who hoard at the following websites: