Southampton Crematorium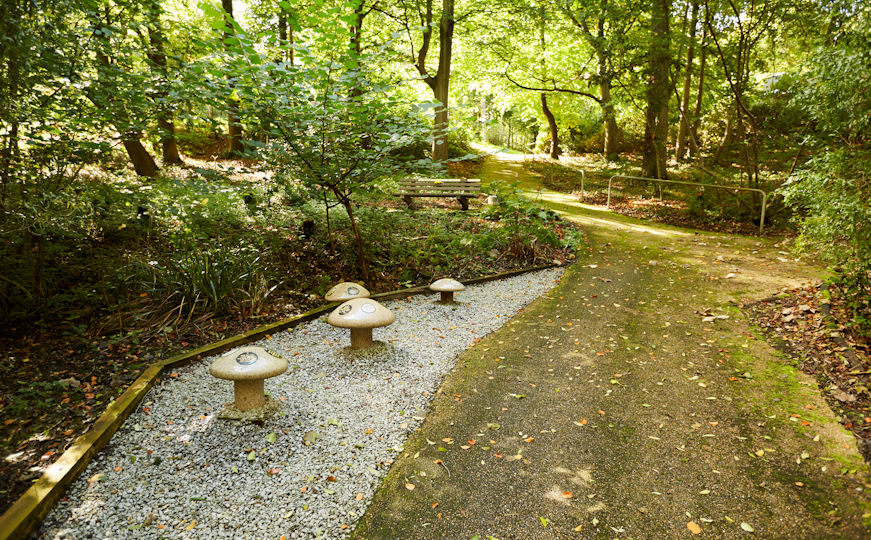 Mushroom plaques in Garden of Remembrance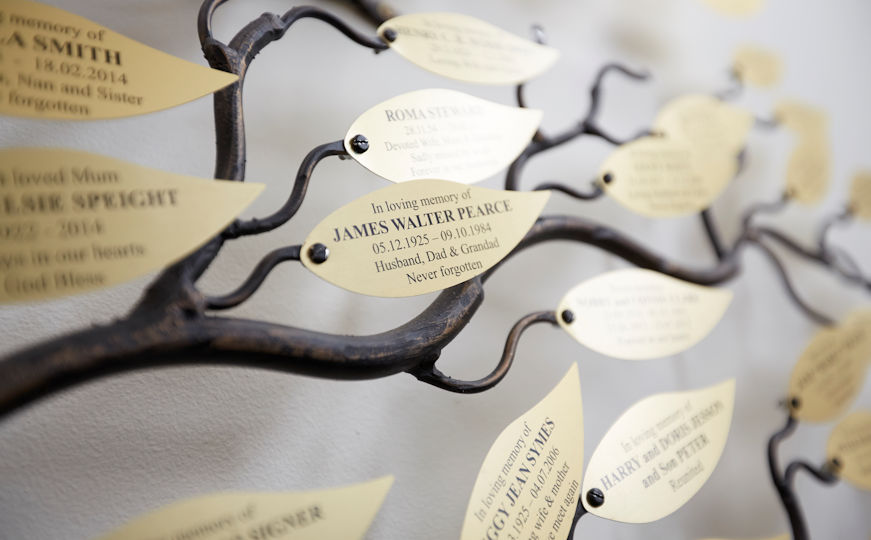 Tree leaf plaques at Southampton Crematorium
Book of Remembrance at Southampton Crematorium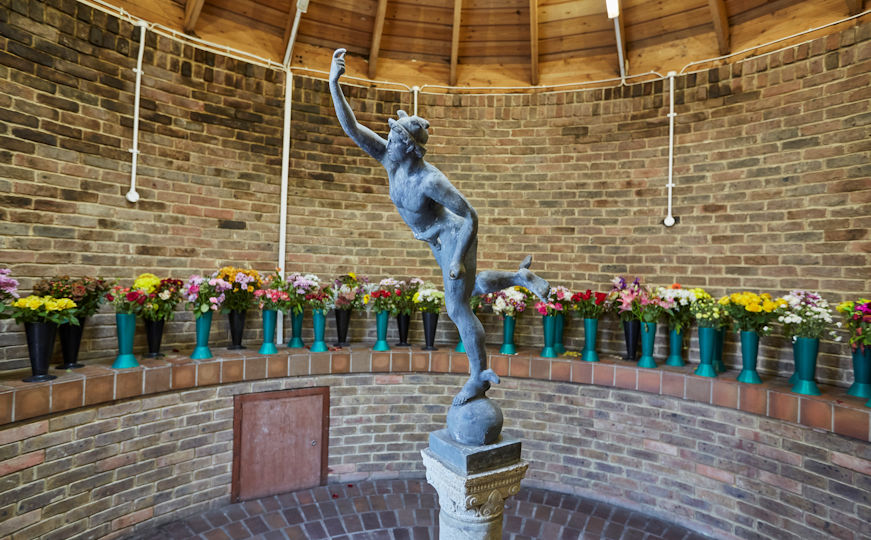 Southampton Crematorium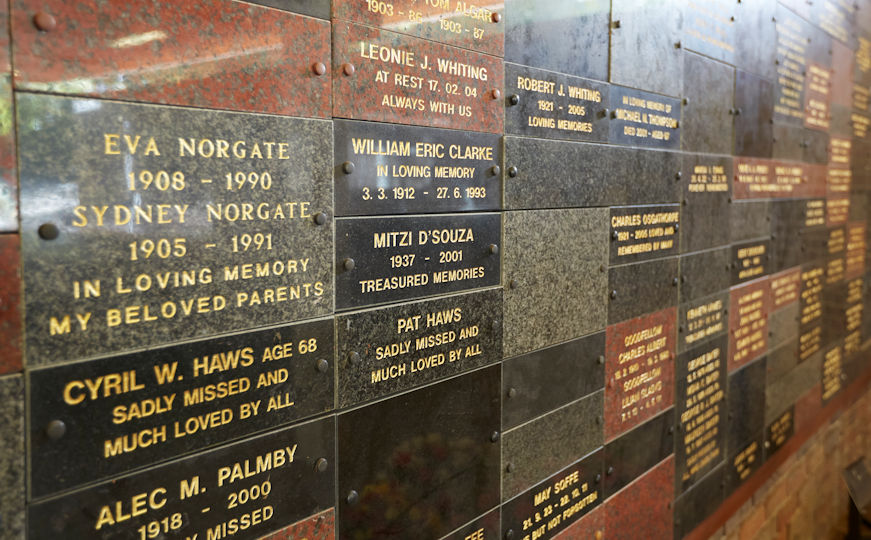 Plaques at the Hall of Remembrance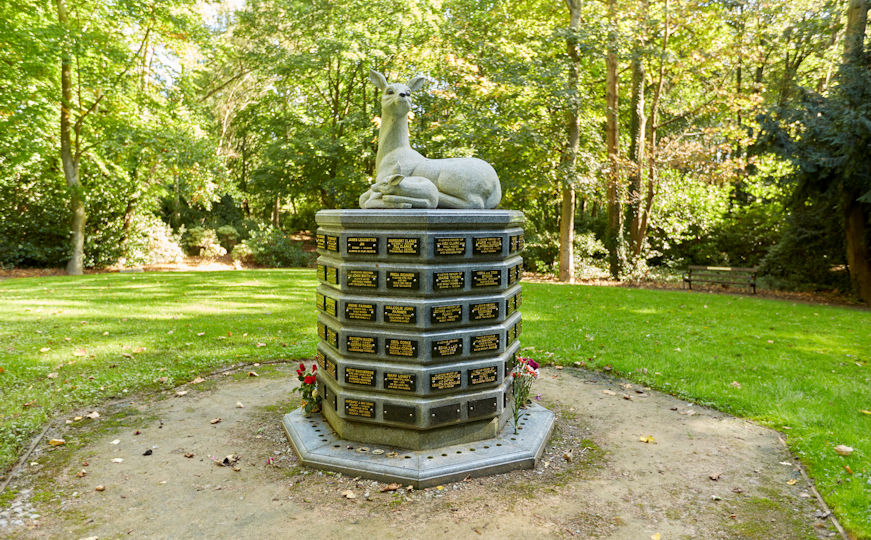 Deer glade at Southampton Crematorium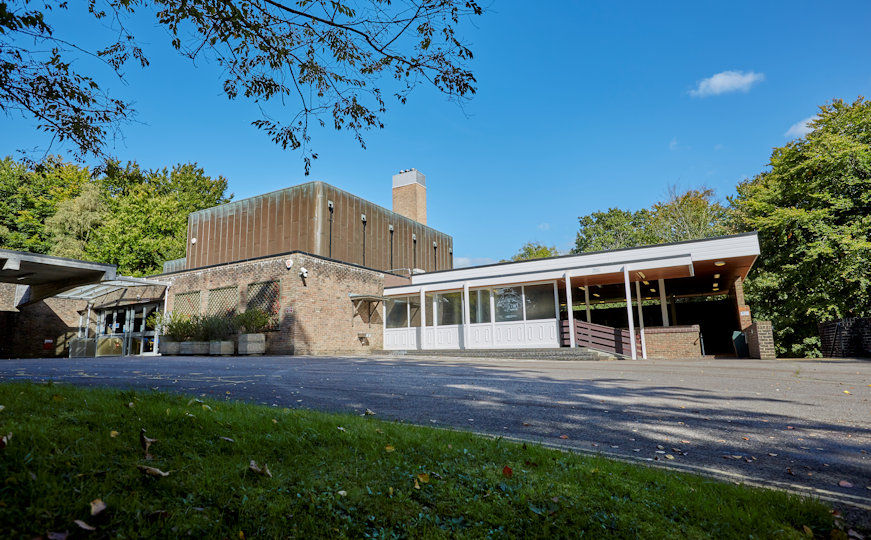 Southampton Crematorium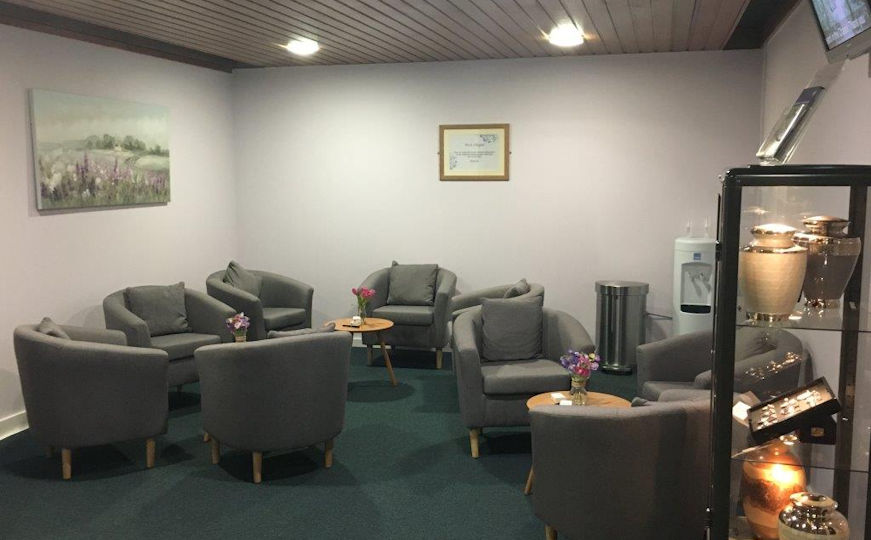 West Chapel waiting room
Southampton Crematorium. Photo by Bruce Larner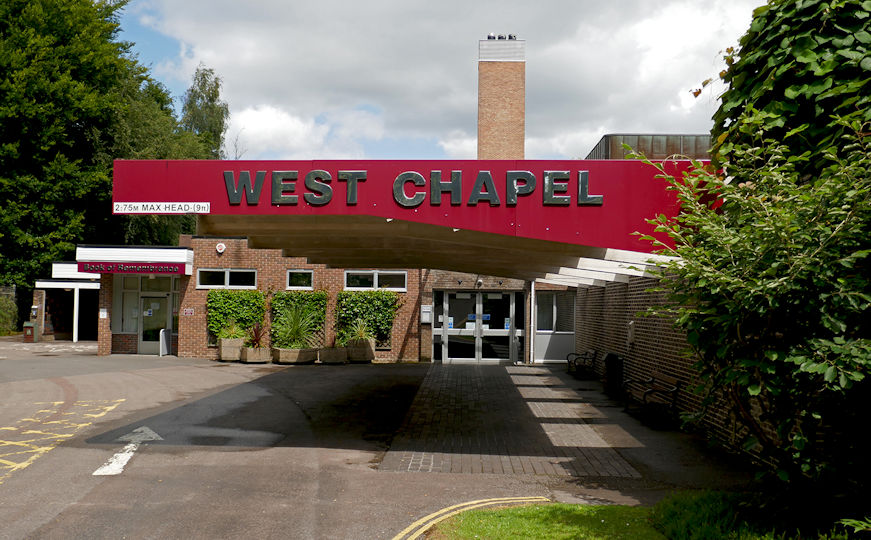 Southampton Crematorium. Photo by Bruce Larner
Southampton Crematorium. Photo by Bruce Larner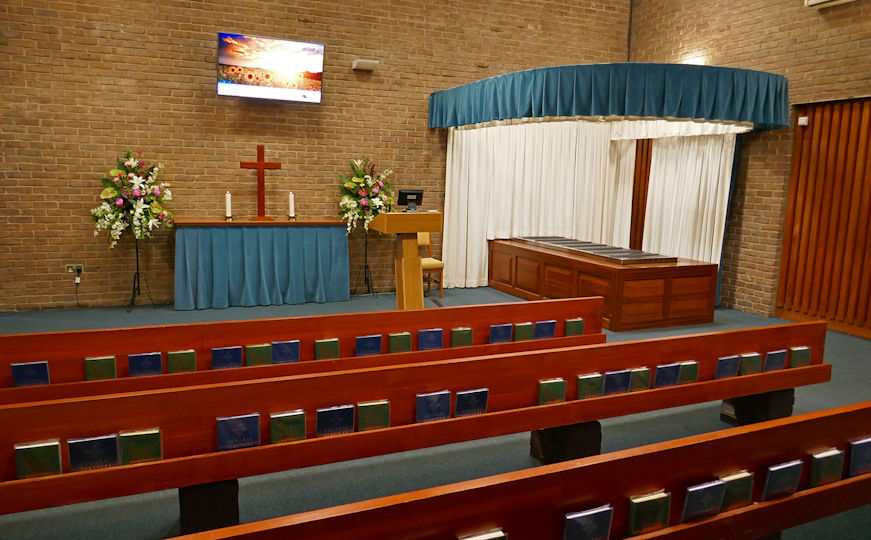 Southampton Crematorium. Photo by Bruce Larner
Southampton Crematorium. Photo by Bruce Larner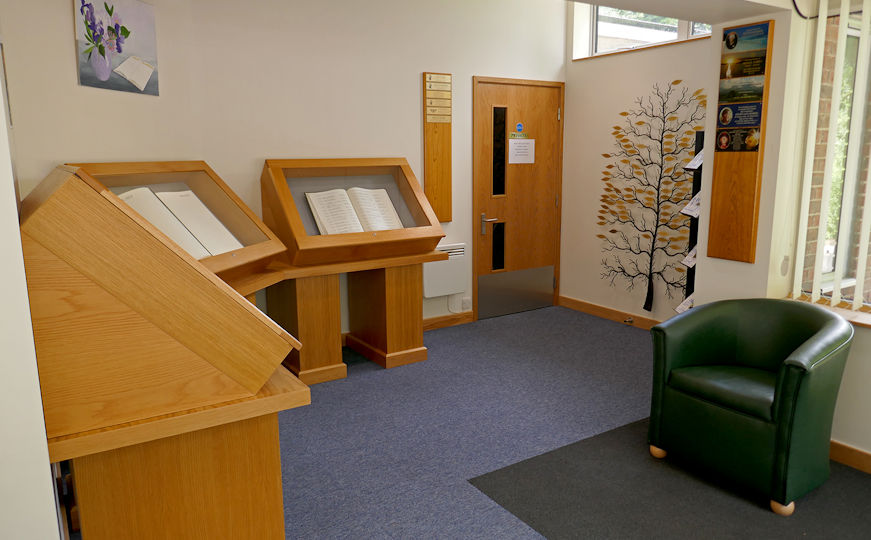 Southampton Crematorium. Photo by Bruce Larner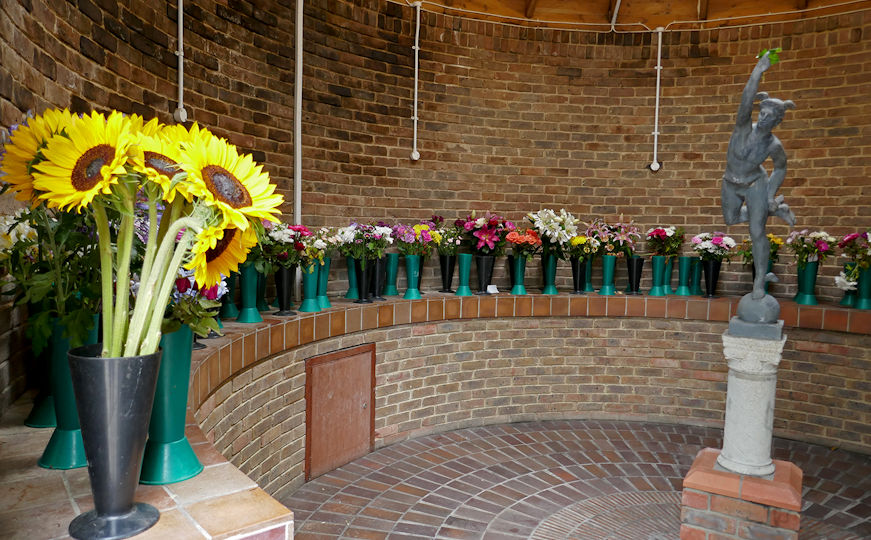 Southampton Crematorium
❮
❯
Why choose Southampton?
Nestled in a beautiful and peaceful woodland setting, Southampton Crematorium and the surrounding Gardens of Remembrance are a perfect location for celebrating and commemorating the life of a loved one.
The gardens include woodland paths, glades and water features, creating a serene natural environment for you to gather your thoughts before or after your service. They are designed to accommodate a wide range of memorials. We also have a Garden of Remembrance at South Stoneham Cemetery where ashes and memorials can also be placed.
As the longest serving crematorium in Southampton, we have a wealth of experience delivering unique, personalised services for a wide range of faith, needs and traditions. We have two chapels available for large or small ceremonies, both of which have a dedicated chapel attendant who will be on hand to ensure your service runs smoothly. For services where larger numbers are expected we can arrange an outside speaker broadcast. Both chapels are fitted with induction loops for those guests who are hard of hearing.
Personalising your service
We are happy to arrange personal touches such as music, photo displays, and videos to be included in your ceremony. Webcasting is available to allow friends and family who are unable to attend to view the service online. We can also provide an audio recording of the service on a professionally edited USB stick or disc as a keepsake. Both our chapels are equipped with organs and in addition, we can arrange for the curtains to remain open at the end of the service, and for the witnessing of the charging of the coffin from our viewing gallery, or on the screen in the East Chapel, if desired.
Facilities
Friends and relatives can use the waiting rooms provided whilst awaiting the arrival of the funeral cortege. We have a hot drinks vending machine in the East Chapel waiting room and a cold water dispenser in the West.
Toilet facilities, including accessible toilets and baby changing facilities are available on the East Chapel side of the building. Our buildings are fully accessible, however some mourners with mobility issues may have difficulty accessing some parts of the gardens.
For the comfort of all our visitors we do not allow dogs in the crematorium building, with the exception of guide or hearing dogs.
Arranging a cremation service
Your funeral director will ensure all the arrangements and legal documentation is completed. If you intend to have music, flowers, service sheets and notices in newspapers they will also assist you with this.
If you decide to make the funeral arrangements without the use of a funeral director you can contact our office for help and advice.
After the cremation service
Generally, after a service mourners will be guided out of the chapel and led to the undercover area to view the floral tributes and pay their condolences to the close relatives of the deceased.
All mourners will have the opportunity to visit our Gardens of Remembrance for quiet moments of contemplation and reflection.
Cremated remains
There are many different options available for the cremated remains of your loved one. You can choose a scattering in one of our beautiful gardens of remembrance, and if there is a specific area of the gardens you would like the ashes scattered in, we will do our best to help. Alternatively you can choose to have the ashes placed in one of our Sanctum Vaults.
Recycling
We participate in the ICCM's recycling scheme, whereby all metal residues from the cremation process are collected and recycled. The net income raised from the sale of the metals is donated to a different local bereavement charity each year. The applicant for the cremation will be able to request the return of metal residues if they do not wish to participate in this scheme.
Getting to Southampton Crematorium
If you are planning on driving to Southampton Crematorium — both chapels have their own car parks. Use the following postcode for your SATNAV: SO16 3QB.
We would be happy for you to visit us for more information and to have a look around the grounds, however if you wish to make an appointment please contact us in advance. Our reception is located behind the Book of Remembrance Room on the West Chapel side of the crematorium.
Location of Southampton Crematorium