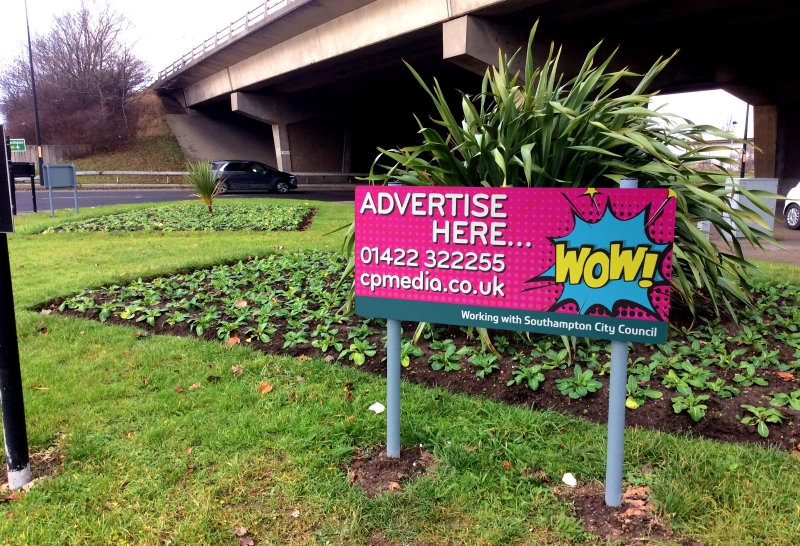 Southampton City Council offers highly effective and competitively priced outdoor, digital and print advertising opportunities that can help you reach hundreds of thousands of potential customers across the city. We can offer businesses of all sizes the opportunity to get their product, service or event, in front of their target audience.
Opportunities are available for short-term advertising, to long-term (a year or more) sponsorships, ensuring that we can deliver solutions to a broad range of advertising objectives and budgets.
Find out more about
Digital and print advertising - being updated
Why advertise in Southampton?
Local population of 254,275 (ONS Mid-Year Estimate 2016)
Approximately 110,000 commuter journeys made on Southampton's roads every day (Census 2011)
Southampton is ranked 19th in the VENUESCORE Top Shopping Venues 2015 to 2016
About our population
Gender split
Female 49% Male 51%
(ONS Mid-Year Estimate 2016)
Age breakdown
>20 - 24%
20-24 - 13%
25-34 - 17%
35-44 - 13%
45-54 - 11% 55-64 - 9%
>64 - 13% (ONS Mid-Year Estimate 2016)
Demographics
Higher & intermediate managerial, administrative, professional occupations - 18.87%
Supervisory, clerical & junior managerial, administrative, professional occupations - 32.20%
Skilled manual occupations 20.43% Semi-skilled & unskilled manual occupations, Unemployed and lowest grade occupations - 28.50% (Census 2011)