Group citizenship ceremonies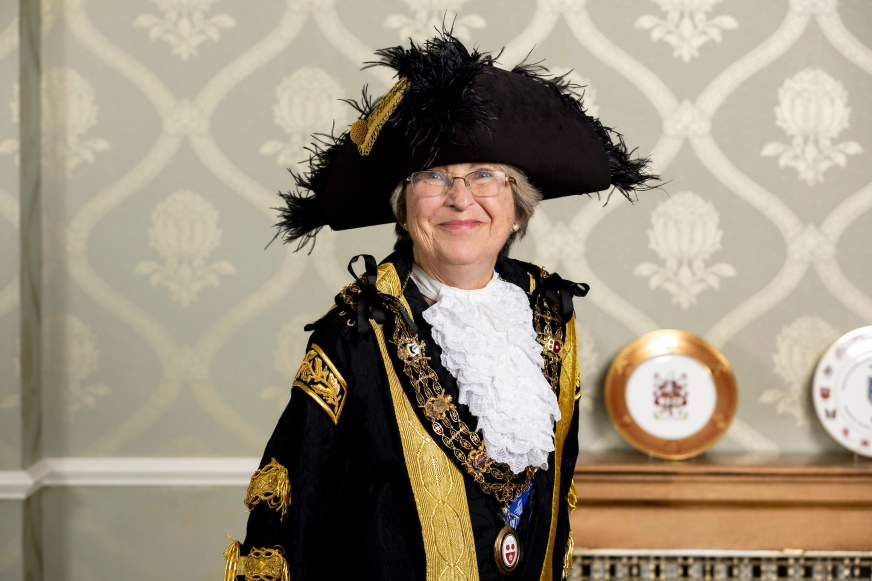 The citizenship ceremony marks the final step in becoming a British Citizen.
Once notified of your successful nationality application by the Home Office, we will then invite you to attend a group ceremony at the Lord Mayor's Parlour in the Civic Centre.
Group ceremonies are usually held once a month at the Lord Mayor's Parlour in the Civic Centre and are attended by the Lord Mayor or Sheriff.
I haven't received my invitation letter from Southampton Register Office yet. What do I do?
If you haven't received your invitation letter from us, but you have received the email or letter from the Home Office please contact us.
We will be pleased to check if your naturalisation certificate has arrived. We cannot book your ceremony for you until we have received your naturalisation certificate.
How many guests can I bring?
You are able to invite a maximum of one guest to your ceremony. The Lord Mayor or Sheriff will present you with your Certificate of British Citizenship.
As part of your group experience you will have the opportunity to have your photograph taken with the Lord Mayor or the Sheriff, which can be purchased at the end of the ceremony.
What documents do I need to bring?
Your email or letter from the Home Office confirming your British Citizenship
Photograph ID
During the ceremony you will be asked to swear or affirm an oath of allegiance to the King and pledge your loyalty to the United Kingdom.
Once the national anthem has been played, you will be presented with your British Citizenship Certificate and invited to have a formal photograph taken with the Lord Mayor or the Sheriff.
If you are with other members of your family who are being made British Citizens, you can also have a family photograph. A group photograph will also be taken if you would like to be in this.
These photographs will be available to purchase at the end of the ceremony and can be purchased with your debit/credit card or cash.
In addition you may also like to purchase a Commemorative Medal. These beautifully designed medals are available for £20 each and are unique to Southampton city's new citizens.
These can be purchased using your debit/credit card only.
How long does the ceremony last?
You will need to allow an hour and a half for a group ceremony. This includes arriving 30 minutes before the ceremony begins.
For a private ceremony you will need to allow 30 minutes. This includes arriving 10 minutes before the ceremony begins.
Children under 18 years old
If the British Citizen is under the age of 18 they are not required to attend a ceremony, but are welcome to take part if they wish.
If you need to replace your Certificate of Naturalisation, you can download the Replacement citizenship certificate application form from GOV.UK.
Booking terms and conditions
View the Terms and Conditions of Acceptance for ceremonies and other services offered by Southampton Registration Services.
Customer survey
After attending your appointment please fill in our customer survey. We are always interested in your feedback and ideas and appreciate your comments.