Private citizenship ceremonies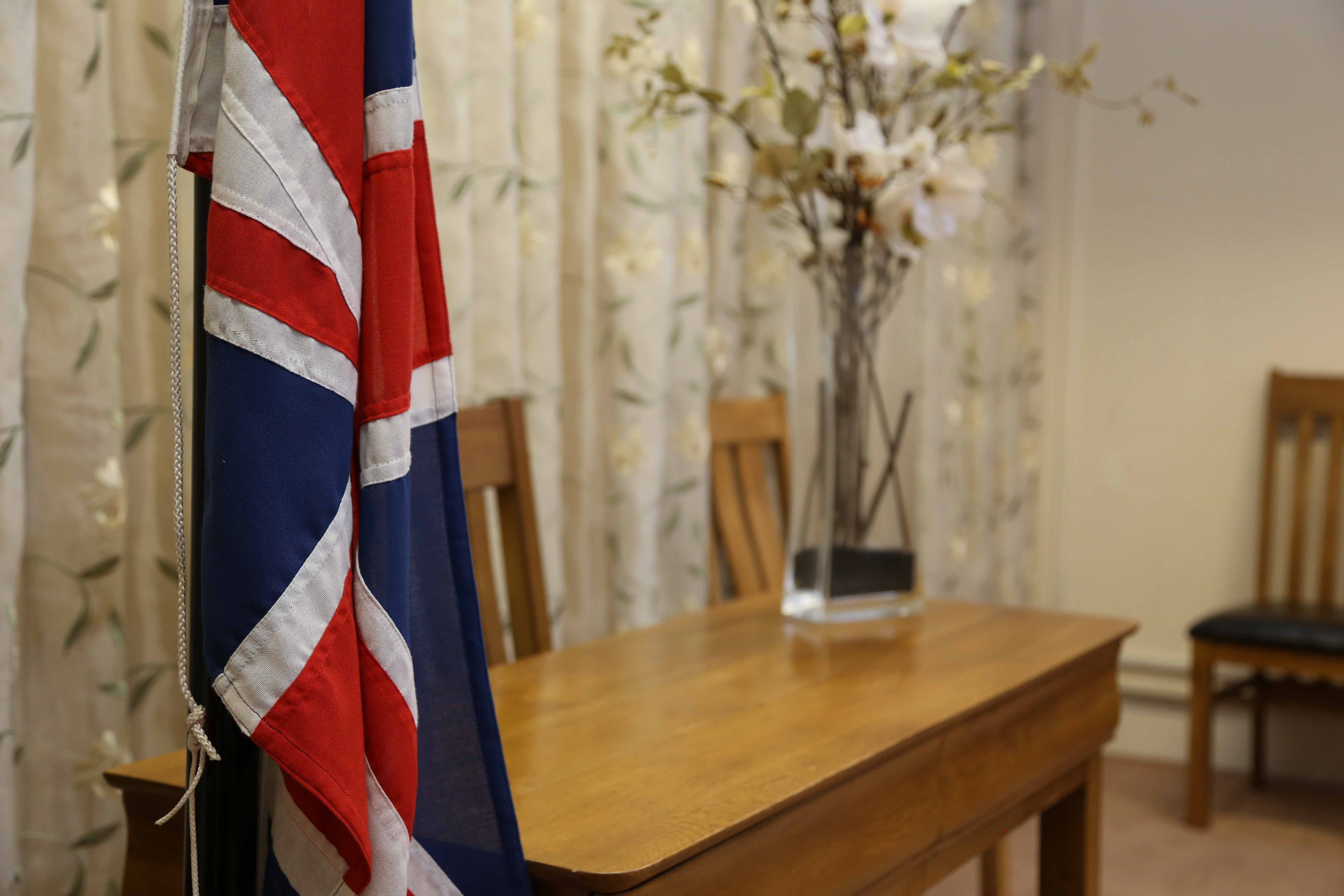 If you cannot attend the group ceremony we have offered to you in Southampton, why not choose a private citizenship ceremony? A private ceremony is a more personal way to obtain your British Citizenship, giving you the flexibility to choose a more convenient time and date.
Although there will not be any dignitaries at a private ceremony, you will still take your oath and pledge in front of the Superintendent Registrar. You can invite up to 10 guests to the ceremony, which means that your family and friends can join you in your celebration.
How much does a private ceremony cost?
The cost of a private ceremony is £110 per person, Monday to Friday, or £150 on a Saturday, both subject to availability.
During a short ceremony, the registrar will ask you to swear or affirm an oath of allegiance to the King and pledge your loyalty to the United Kingdom.
At the end of the ceremony, the registrar will ask you to join him/her in standing for the National Anthem.
Any guests will then have the opportunity to take any photographs as you are presented with your British Citizenship Certificate.
In addition you will be presented with a Commemorative medal. These beautifully designed medals are unique to Southampton City's new citizens and are limited edition. They are a wonderful keepsake to remember this important day in your life.
How long does the ceremony last?
A private ceremony lasts approximately 20 minutes. Please arrive with your guests 10 minutes before the ceremony time
Where is the ceremony held?
A private ceremony is held at Southampton Register Office, 6a Bugle Street, Southampton. SO14 2AJ.
(Please note that private citizenship ceremonies are not held at The Civic Centre)
Children under 18 years old
If the British Citizen is under the age of 18 they are not required to attend a ceremony, but are welcome to take part if they wish.
Protecting your Certificate of Naturalisation
If you need to replace your Certificate of Naturalisation, you can download the Replacement citizenship certificate application form from GOV.UK.
Booking terms and conditions
View the Terms and Conditions of Acceptance for ceremonies and other services offered by Southampton Registration Services.
Customer survey
After attending your appointment please fill in our customer survey. We are always interested in your feedback and ideas and appreciate your comments.