Southampton based 'Solo-preneur' recognised in f:Entrepreneur top 100 female entrepreneurs for 2023 by Small Business Britain
A case study with Zaman Condiments and Sauces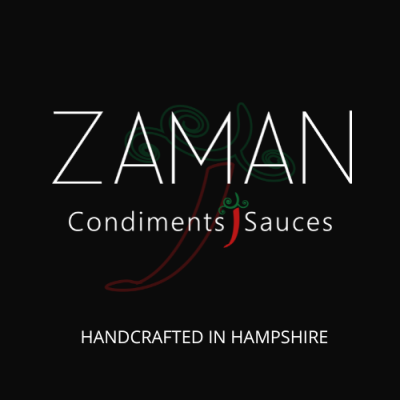 Fatima Zaman is the Southampton based owner and founder of Zaman Condiments and Sauces. As a 'solo-preneur', Fatima has garnered a lot of recognition since starting her business in December 2021, with award nominations for the Great British Food awards, Women Who Do, Small Business Britain Smallbiz 100 and f:Entrepreneur.
Invited to speak at the House of Lords for International Women's Day 2023, Fatima commented: "I am proud to have made it onto the f:Entrepreneur list for 2023 as well as the Smallbiz 100 in 2022 and so honoured to be invited to the House of Lords to speak on International Women's Day."
Since launching in December 2021, Zaman Condiments and Sauces has grown by 15%, on target with the industry average which is 10-25%. Fatima believes that an essential part of this success is having good support networks in place, both personal and business, and Southampton's Business and Intellectual Property Centre (BIPC), based out of Southampton's Central Library, has played an important role. Connecting Fatima with some of the city's excellent business and academic networks, the BIPC has provided opportunities to access advice and support on sustainability, market research, trademarks, and growth, among many other subjects.
"The city's business support networks are one area in which Southampton really excels. With many co-working hubs, business forums and groups like the Solent LEP, Federation of Small Businesses, Abri Create, Southampton Chamber of Commerce and Business South, the networking opportunities and knowledge base in Southampton is exceptional." – Fatima Zaman
Her business philosophy has been shaped by her experience in a number of business roles and very much focuses on the idea that a business should be an active part of its community. This includes using local suppliers where possible, such as Rice Up Wholefoods and October Books, selecting ethical, organic suppliers, such as Riverford Organic Farmers, and promoting sustainable practices, such as using energy efficient equipment, and compostable and recyclable packaging. Giving back to the community is also very important to Fatima as she volunteers with the Winchester and Southampton Visitors Group, preparing and teaching English lessons to refugees every week.
Looking to the future of Zaman Condiments and Sauces, Fatima commented: "I am extremely proud to have come so far, so quickly and I'm excited to be moving shortly to a new commercial kitchen which will give me the opportunity be certified by the Soil Association as an organic producer to further strengthen my brand."
Councillor Satvir Kaur, Leader of Southampton City Council said:
"International Women's Day is a fantastic opportunity to highlight Southampton's inspirational women who are doing extraordinary things every day. Fatima's story of hard work, passion and success with Zaman Condiments and Sauces is an inspiration for budding entrepreneurs and underlines the opportunities and resources available in Southampton."
Whether you are just starting out with a project, or a new big idea, or have an established business that you wish to grow, visit Southampton's Business and Intellectual Property Centre at Central Library for support and advice.