Summary of support available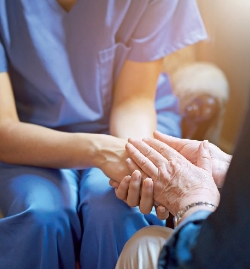 Provision: Home Care Providers
Location: Own home
Type of provision: Domiciliary (in home) respite
Suitable for ages: 18+
Telephone: 023 8083 2900
There are a small number of domiciliary care providers that have learning disabilities expertise that can offer short break services in a personalised way for people with learning disabilities and autism, providing support in people's own homes and community.
The support is tailored around individual needs, providing bespoke packages and also covers crisis or emergency support. All home care providers are registered and inspected by The Care Quality Commission. If you are interested in finding out more, then speak to your social worker.
For a complete list of respite care providers, please see our directory.