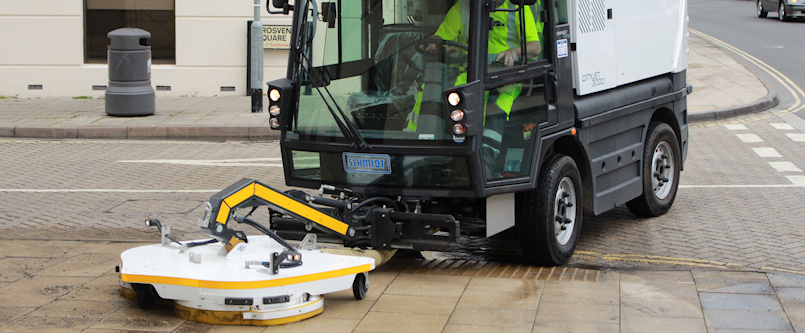 Our district street cleansing teams start their working day delivering a daily clean to busy areas, such as district shopping centres and local shopping precincts and parades. We also target local litter 'hot spots', such as walking routes between local shops and school gates.
We aim to visit and clean the remaining roads and residential streets in your neighbourhood every six to eight weeks. This depends on seasonal factors such as leaf fall, and additional work, such as fly-tipping or the removal of glass and 'sharps'.
The majority of routine street cleansing work on the city's main routes and residential streets is carried out by the council's recently upgraded fleet of mechanical street sweepers. They are supported by our mobile manual street sweeping teams, who clean small areas inaccessible to street sweeping vehicles and regularly empty street litter bins. We will also deal with public reports of fly-tipping, graffiti, glass and 'sharps', dog fouling and unacceptable levels of litter build-up.
Occasionally, severe litter problems can develop on a street where litter, weed and silt are difficult to access through the normal street cleaning methods due to parked vehicles. In these circumstances residents can request that a Street Sparkle operation is programmed. To do this, residents will need to work with the council to move their vehicles at a pre-agreed date and time.
!
Before you fill in this form
You won't be able to save this form to complete later, so please allow yourself up to five minutes to fill in the form.