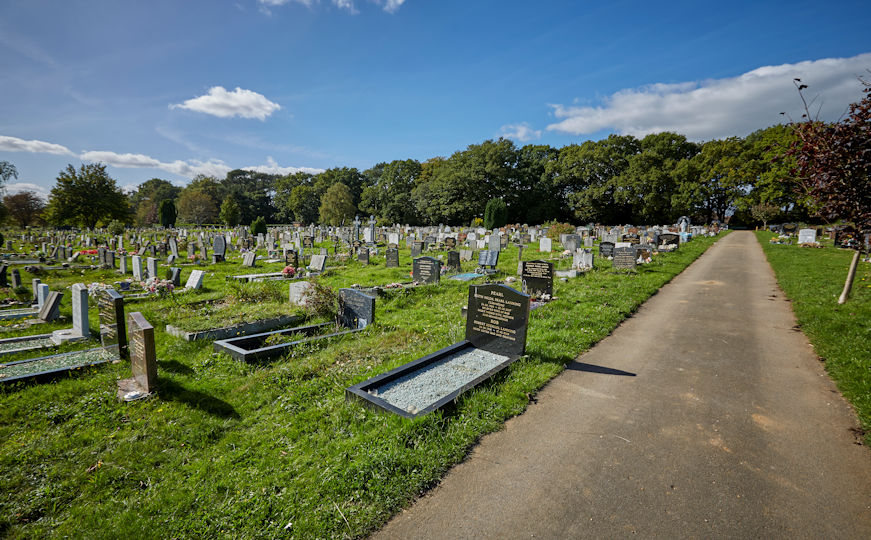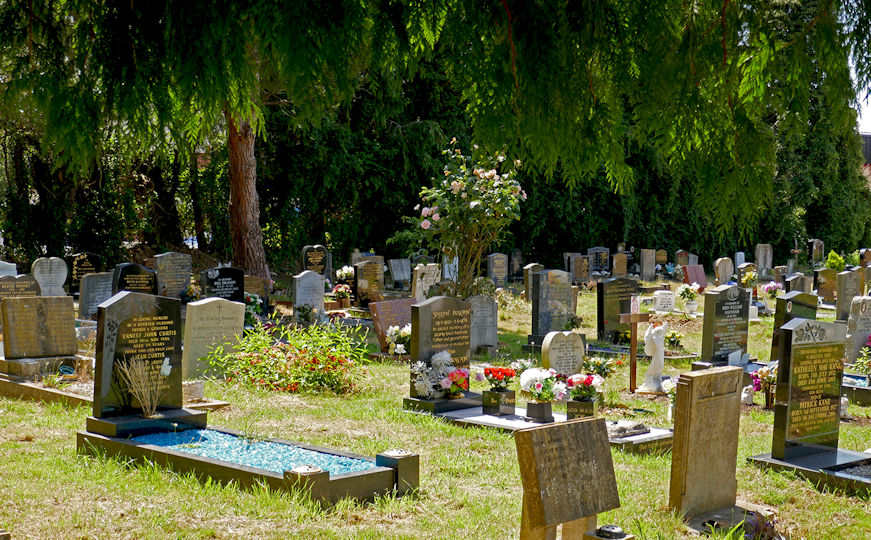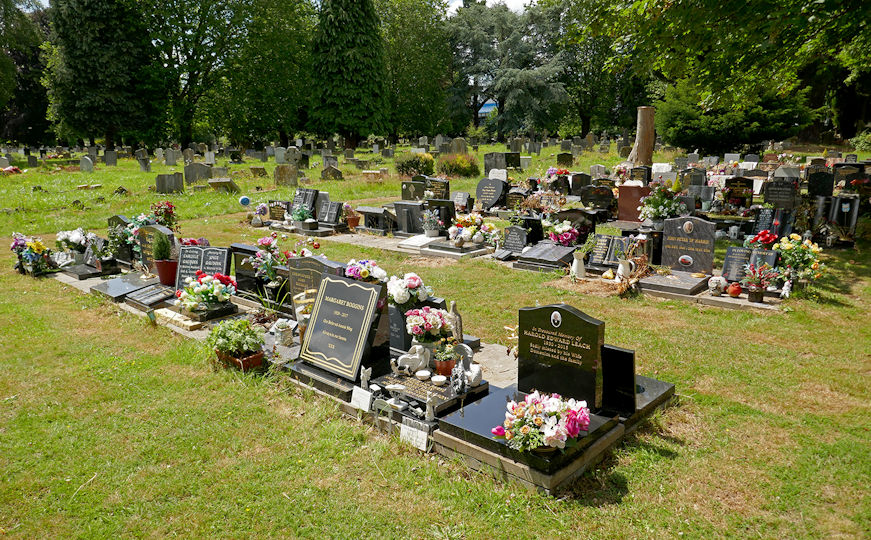 ❮
❯
Southampton cemeteries
Southampton City Council manages five peaceful cemeteries, all of which are open every day of the year and are easily accessible by public transport.
Each of our cemeteries offer sections of ground to cater for different religious denominations.
Hollybrook, St Mary Extra and South Stoneham cemeteries each have their own chapel where funeral services can be held.
Cremation plots
Below-ground and cremated remains plots, which can hold up to four sets of cremated remains, are available at:
Hollybrook
St Marys Extra
South Stoneham
Southampton Old Cemetery
Visiting
Our cemeteries are a peaceful place for quiet reflection, and open every day of the year. Please respect other visitors and the grounds when you visit.
To ensure the cemetery remains a peaceful environment we ask that you please:
Dispose of all litter including dead flowers in the bins provided
Be considerate to other visitors by keeping noise to a minimum
Be respectful to others visitors' graves
Grass cutting
The frequency of grass cutting is dependent on the weather conditions and the number of burials taking place each day. It is generally carried out between the months of March and October when the grass grows continually.
We are very aware of the environmental impact of grass cutting and will sometimes vary the grass cutting periods to protect some of the different species of flora and fauna that have become part of our cemeteries.
We avoid areas where there are unauthorised memorials i.e. benches or grave surrounds/kerbs etc. This is to ensure our equipment is not damaged.
Dogs in the cemeteries
Dogs are welcome in our cemeteries but for the comfort and safety of all visitors we ask you to ensure that your dog is kept on a lead at all times. Please ensure that you clean up after your dog and use the bins provided to dispose of waste.
Excavations
Sometimes, during excavations we cannot remove all of the soil from the area and will need to carefully cover the area adjacent to the grave and place the soil there. Where possible, graves with no memorials are chosen.
However, you may find that you are prevented from visiting your grave for a short period. After the funeral, the grave is backfilled with the soil and the area is cleaned and left in a tidy condition.
Regulations
The cemeteries are managed in accordance with the Local Government Act 1972 and the Local Authorities Cemeteries Order 1977. Burial authorities are responsible for maintaining statutory burial registers, grave plans, establishing rules and regulations relating to the management of the cemeteries and the memorials permitted within them and setting fees for burials and memorials.