Travel for disabled people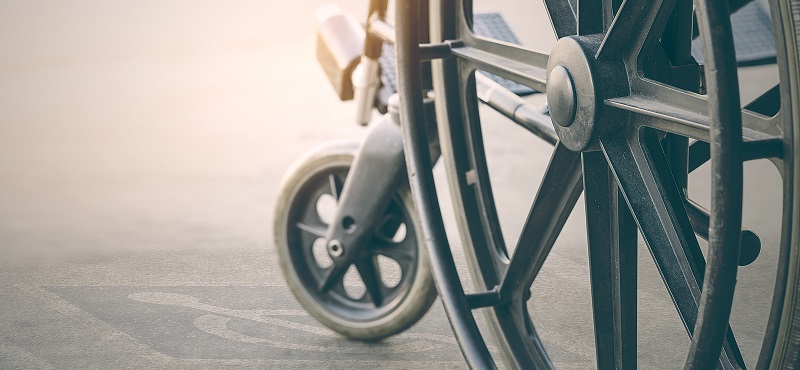 Residents of Southampton City who pay their Council Tax to Southampton City Council, can apply for a Disabled Person's bus pass.
---
Who is eligible?
You are eligible if you are five years old or over and you:
Are severely sight impaired (blind) or sight impaired (partially sighted)
Are profoundly or severely deaf
Are without speech
Have a disability, or injury, which has a substantial and long-term effect on your ability to walk
Have no arms or have long-term loss of the use of both arms
Have a learning disability, that is, a state of arrested or incomplete development of mind which started before adulthood and includes significant impairment of intelligence and social functioning
Would be refused a licence to drive a motor vehicle, should an application be made under Part three of the Road Transport Act 1988, under section 92 of the Act (physical fitness), otherwise than on the grounds of persistent misuse of drugs or alcohol
Your condition will need to be permanent, or last at least 12 months.
---
Evidence of disability
Whether it is a new application or renewing an existing pass, you will need to provide evidence of your disability. This can be a:
Registration card confirming being severely sight impaired (blind), sight impaired (partially sighted) or deaf
Certificate of Vision Impairment
Letter from a Medical Practitioner or Social Services confirming that you are without speech
Recent letter from the Department for Work and Pensions confirming that you are currently in receipt of the Higher rate of the Mobility component of Disability Living Allowance
Recent letter from the Department for Work and Pensions confirming being in receipt of Personal Independence Payment which confirms your eligibility. Automatic qualification is eight points or above against either the PIP 'moving around' and/or 'communicating verbally' and/or 10 points or above against the "Planning & Following a Journey" activities.
Evidence from Southampton City Council's Day Services or Learning Disabilities Team confirming that you have a Learning Disability
Letter from the DVLA giving notice of long-term refusal or withdrawal of your driving licence on medical grounds, the reason for this and that the condition will last for at least 12 months (misuse of alcohol or drugs are not included under this scheme)
Letter from the Service Personnel and Veterans Agency confirming that you are in receipt of War Pensioner's Mobility supplement
Newly completed MQ19 form, signed and stamped by a qualified medical practitioner (such as a Specialist Nurse, Hospital Consultant, Ophthalmologist, Physiotherapist) confirming eligibility. They are are also available from Gateway. The applicant must meet any applicable fees
---
How to apply
Apply or renew your pass using the online.
!
Before you fill in this form
You won't be able to save this form to complete later, so please allow yourself up to 10 minutes to fill in the form.
When applying on behalf of a child aged five or above, the application and evidence submitted must be in the child's name.
You will need to have the following documentation to hand when making your application:
For new applications: Recent colour photograph of yourself on a light background

For new applications: Proof of address, like a bank statement, utility bill, tenancy agreement, hospital, or official letter, which should be no more than three months old

For new applications: Proof of identification showing your date of birth, like a passport, driving licence, birth certificate or repeat prescription

For new applications: Proof of disability as per the list above

For renewing your pass: Proof of disability, as per the list above

For renewing your pass: You can update the photograph on your card if you wish
Other concessions
You can also add the following concessions to your bus pass, subject to eligibility.
Proof needed can be seen by reading the following factsheets:
---
What happens next
Once we have reviewed your application and it is successful, your concessionary bus pass should be with you within 10-14 days. We will contact you if your application is unsuccessful or if more information is needed.
If you having trouble applying online, you can download, print, and complete a SmartCities new application or renewal application. Along with your supporting evidence and photo, either: