Travel for disabled people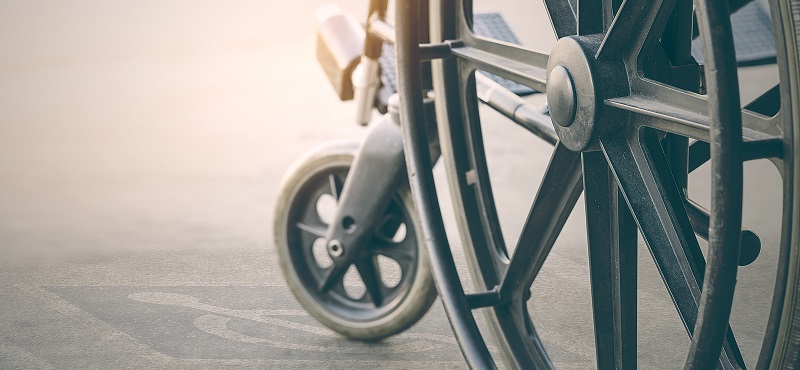 Residents of Southampton with a long-term eligible disability can apply for travel concessions on a SmartCities card.
Bus pass
Southampton residents over 5 years of age who have a long-term eligible disability can apply for an off-peak travel concessionary bus pass.
If you are registered as severely sight-impaired, you will be entitled to free bus travel at any time within Southampton.
If you are unable to travel alone, you may qualify for a companion bus pass. This will allow one carer to travel with you free of charge on journeys within the city boundary.
For travel information regarding wheelchairs and power chairs, please see the appropriate bus company website accessibility pages.
First time applicants or those wishing to renew their concessionary pass for the below services are currently unable to do so via the online application site, as copies of supporting evidence will need to be seen by SmartCities to confirm eligibility for the concession:
Concessionary bus pass
Itchen Bridge exemption
Companion pass
For first time applications or renewal of a disabled person's concessionary bus pass, applications, photographs and supporting evidence should be submitted in the following ways:
*Please note: Evidence to confirm continued eligibility to the concessions will need to be submitted at the time of each renewal.
Before submitting your paper application form, please make sure the following documents are included:
A recent colour passport photograph of yourself on a light background.
Proof address on a document (bank statement, utility bill, tenancy agreement) which should be no more than 3 months old
A personal proof of identification, showing your date of birth (passport, driving licence)
Also proof of eligibility as advised within the SmartCities application form or downloadable information sheets (please only send copies of evidence as we are unable to return originals)
If you are unable to provide any of the documents listed in the application/ renewal form, this form can be completed by a health professional such as a physiotherapist, occupational therapist, specialist nurse or consultant, ophthalmologist or aural specialist.
---
Itchen Bridge travel
Southampton residents and non-residents can apply for exemption from paying the toll on the Itchen Bridge with a SmartCities card as a driver or passenger.
Please see section 8 of the printable application form for a list of the required documents. To show evidence of qualification for the bus pass please provide one document from section 4 (pages 14 - 17 give the Government guidance on eligible disabilities). Section 5 gives the two documents required to show evidence of qualification for exemption from paying the toll on the Itchen Bridge.
---
Please note that bus ticket machines in Southampton will register if a concessionary travel pass is not valid for travel, and will give an alarm signal. Please make sure that you use your latest issued pass which is still in date. Passes which have been reported lost or stolen and replaced are no longer valid. Invalid concessionary bus pass card.
Email: smartcities@southampton.gov.uk
Telephone: 023 8083 3008