Prevent is about safeguarding individuals and communities from the threat of terrorism. It is delivered as part of CONTEST, the Government's counter-terrorism strategy.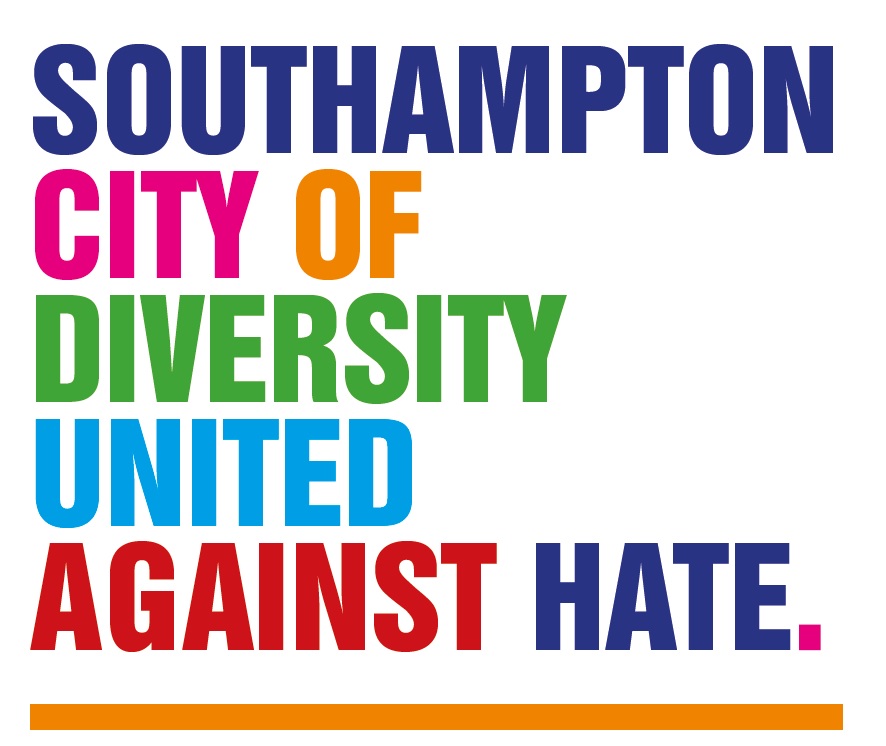 If someone is identified as being potentially vulnerable to radicalisation or extremism, Prevent puts in place processes to help them. If you have any concerns that someone may be vulnerable to radicalisation you must complete a National Referral Form so that the Prevent team can assess the level of need and develop a response.
!
Completing a National Referral Form
By sending this National Referral Form you consent for it to arrive with both your dedicated Local Authority safeguarding team & Prevent policing team for a joint assessment (if required).
Wherever possible the Prevent policing team aim to give referrers feedback on their referral, please be aware, however, that this is not always possible due to data-protection & other case sensitivities.
Once you have completed this form, please email it to: preventreferralssouthampton@hampshire.pnn.police.uk.
If you are unsure about how to complete the form you can contact the Prevent Gateway Team: Prevent Gateway Team or call 01865 555618.
Examples of information you may need to include
How / why did the Individual come to your organisation's notice in this instance?
Does it involve a specific event? What happened? Is it a combination of factors? Describe them.
Has the Individual discussed personal travel plans to a warzone or countries with similar concerns? Where? When? How?
Does the Individual have contact with groups or individuals that cause you concern? Who? Why are they concerning? How frequent is this contact?
Is there something about the Individual's mobile phone, internet or social media use that is worrying to you? What exactly? How do you have access to this information?
Has the Individual expressed a desire to cause physical harm, or threatened anyone with violence? Who? When? Can you remember what was said / expressed exactly?
Has the Individual shown a concerning interest in hate crimes, or extremists, or terrorism? Consider any extremist ideology, group or cause, as well as support for "school-shooters" or public-massacres, or murders of public figures
Please describe any other concerns you may have that are not mentioned here
!
Safeguarding concerns and advice
If you are unsure what to do or are concerned that there is also a safeguarding concern for a child, adult or both, please contact the relevant safeguarding teams for advice.
If you have concerns about a child under the age of 18 please contact the Southampton Children's Resource Service professional line.
Telephone: 023 8083 3004
Email: childrensresourceservice@southampton.gov.uk
If you have concerns about a person aged 18 and over please contact the Adult Social Care Connect (ASCC)
Telephone: 023 8083 3003
Web: Help for vulnerable adults
If you have any concerns and would like to report them to the council, please contact the Community Safety Team email: Community.safety@southampton.gov.uk
If your concern is an emergency please contact the police immediately on 999.
What happens after a referral is made?
Resources
Our e-learning module has been developed by the council for the city. It aims to explain key terms such as 'extremism', 'radicalisation' and 'terrorism'. It will also explain what Prevent is, how to report a concern about an individual in Southampton and what happens once a concern has been reported. It should take around 15 minutes to complete.
You should also complete the Government Prevent e-learning module, which provides the learner with a certificate of completion.
Further training needs will be identified and provided by your team or agency.
If you require further resources or alternative training packages, information is available via these links:
ACT Early
ACT Early provides:
Advice and support for parents and carers to keep loved ones safe from radicalisation
Guidance and support for loved ones who are concerned about friends or family who may be vulnerable to extremism and terrorism
Guidance for loved ones who are concerned about a friend or family member who may be vulnerable to radicalisation
The website offers advice around online safety and signs of radicalisation.
Southampton Prevent Partnership Board
To ensure all institutions in Southampton are meeting their responsibilities under the Prevent duty, a sub-committee of the Safe City Partnership has been established. Find out more, including who its members are and their priorities for the city at Safe City Partnership.
The Southampton Prevent Partnership Board comprises over 20 members who are listed in the terms of reference document. The board aims to mirror the activity of the Hampshire Prevent Board to ensure that opportunities to work collaboratively are not missed.
FAQs
The council has developed a list of FAQs about Prevent that may answer some questions you have around Prevent and the Channel Panel.
Contact details
If you would like any more details about any of the information on this page please contact Southampton City Council's Stronger Communities Team on 023 8083 3951.
Modern slavery
Southampton City Council is committed to preventing slavery and human trafficking and has produced a modern slavery statement.
Reporting modern slavery
If you suspect modern slavery, report it to the Modern Slavery Helpline on 0800 012 1700 or the police on 101. In an emergency always call 999. Don't leave it to someone else. Your information could save a life.
For local information about Modern Day Slavery please go to the Southampton Safeguarding Adults Board's information on Modern Day Slavery.
If you're worried someone is a victim of modern slavery visit Southampton City Council's Modern Slavery resource page.
Concerns about children and families believed to be at risk of modern slavery can be reported to the Children's Resource Service.
Concerns about a vulnerable adult believed to at risk of modern slavery can be made at Spot the Signs of Abuse and Speak Out.
Reporting a hate crime
Hate crime is when a person, or group of people, bullies or hurts someone because they don't like who they are. This can include a crime or harassment, which is perceived to be motivated by malice, or ill will, towards a social group, by the victim or any other person.
The attacker could be any age or anyone - a stranger, a parent, a carer, a friend or a neighbour.
How to report a hate crime
In an emergency dial 999
In a non-emergency call 101 or report it to Hampshire Police online
To make an anonymous report online visit report-it or phone Crimestoppers on 0800 555 111
Report to the Soutahmpton and Hampshire Hate Crime Network using the 'Love don't hate' reporting app. To download the app, visit Google Play or the Apple App Store and search for 'Southampton Love Don't Hate'
It is important to remember, do not report online if the attacker is still present, you or anyone else is seriously hurt or in danger, or you think the attacker may return. In this case call 999.

Further support
Get more information on the Hate Crime Reporting Network and Local Third Party Reporting Centre.
If you are a council tenant or leaseholder, talk to local housing staff who can also make reports on your behalf, take tenancy action where appropriate and provide help and advice. Contact your Local Housing Office.
The Safe Places network offers safety for any adult or young person who feels vulnerable while out and about in public. Read more about the Southampton Safe Places Network.