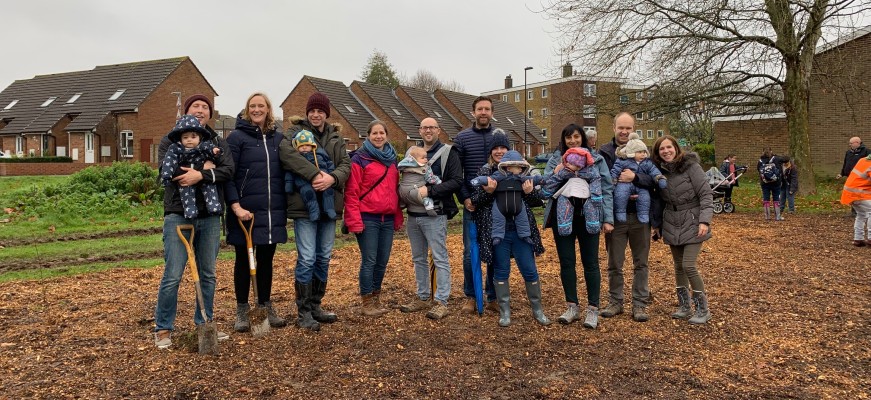 Trees for Life is our annual free event for families to plant a tree to celebrate babies born in Southampton.
Parents, Grandparents and guardians of babies born this year can join our special day and plant a tree to commemorate the birth. Every year, we create a wooded area, leaving a lasting legacy for everyone to enjoy and helping to make Southampton a greener city.
Thousands of native trees have already been planted as part of the council's commitment to protecting and enhancing our natural environment. As part of our Green City Plan, we want to increase the city tree coverage by planting at least 5,000 trees by 2030.
The planting is free and each registered child will be invited to the planting event and receive a certificate signed by the right Worshipful Mayor of Southampton.
The next Trees for Life event will take place in November/December 2022.